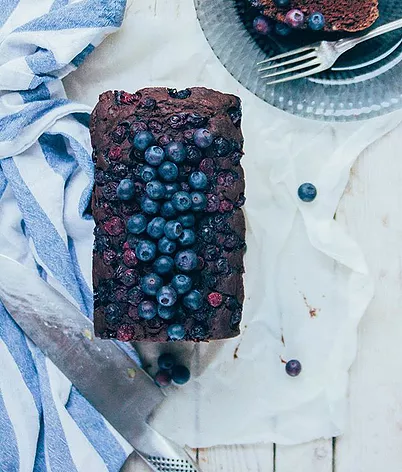 Is there anyone who doesn't love banana bread?? I know I love it and Chris does too, so I'm making this family staple all the time in different versions. I think it's the best think to have around for a quick an easy breakfast or a little afternoon snack with a cup of joe! I adpated this recipe from the wonderful Anett Velsberg, who I admire very much and hope to meet and cook with one day!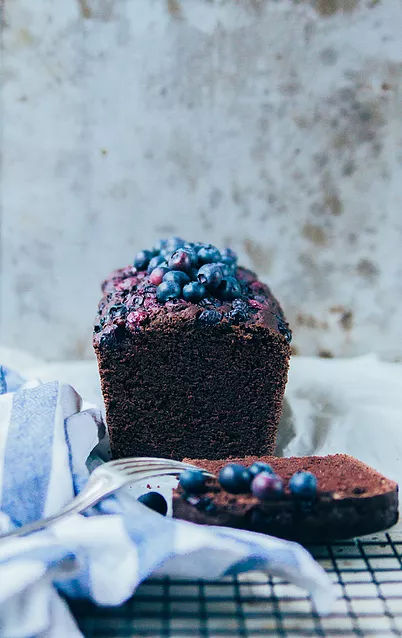 This vegan banana bread recipe is so perfect, that I have changed it up into several versions already. No eggs, no dairy and if you leave out the spelt flour and only use buckwheat or any other gluten free flour, it's also, well yeah, gluten free.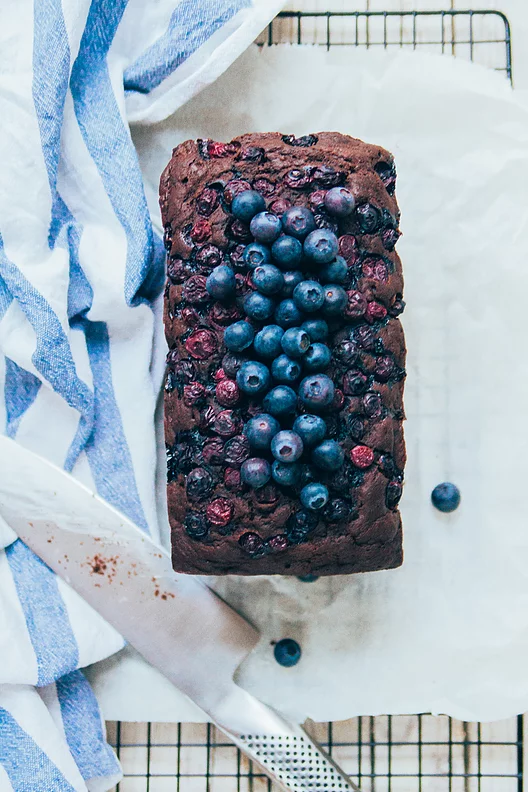 The sky's the limit! Add different nuts, seeds, change up the flours a bit, add spices or different fruits or chocolate chunks. This beautiful breakfast bread will always turn out amazing and is a crowd pleaser for sure!
What you need:
1 cup organic spelt flour
1|2 cup buckwheat flour
1|2 cup cocoa powder
1 tsp baking soda
1 tsp baking powder
A pinch of sea salt
1 tsp vanilla bean powder
1|2 tsp cinnamon
1 tbsp apple cider vinegar
1|2 cup maple sirup
80 ml melted coconut oil
1 cup plantbased milk (I like using oat, cashew or almond)
2-3 ripe bananas mashed
100 gr blueberries and some more for decoration

How to:
1| Mix all dry ingredients together in a bowl and set aside. To the mashed bananas add all wet ingredients, mix well and fold in the dry mixture.
2| Pour into a greased loaf pan and add the bluebs on top. Push them a bit into the batter and bake at 190*C for 40-50 minutes.