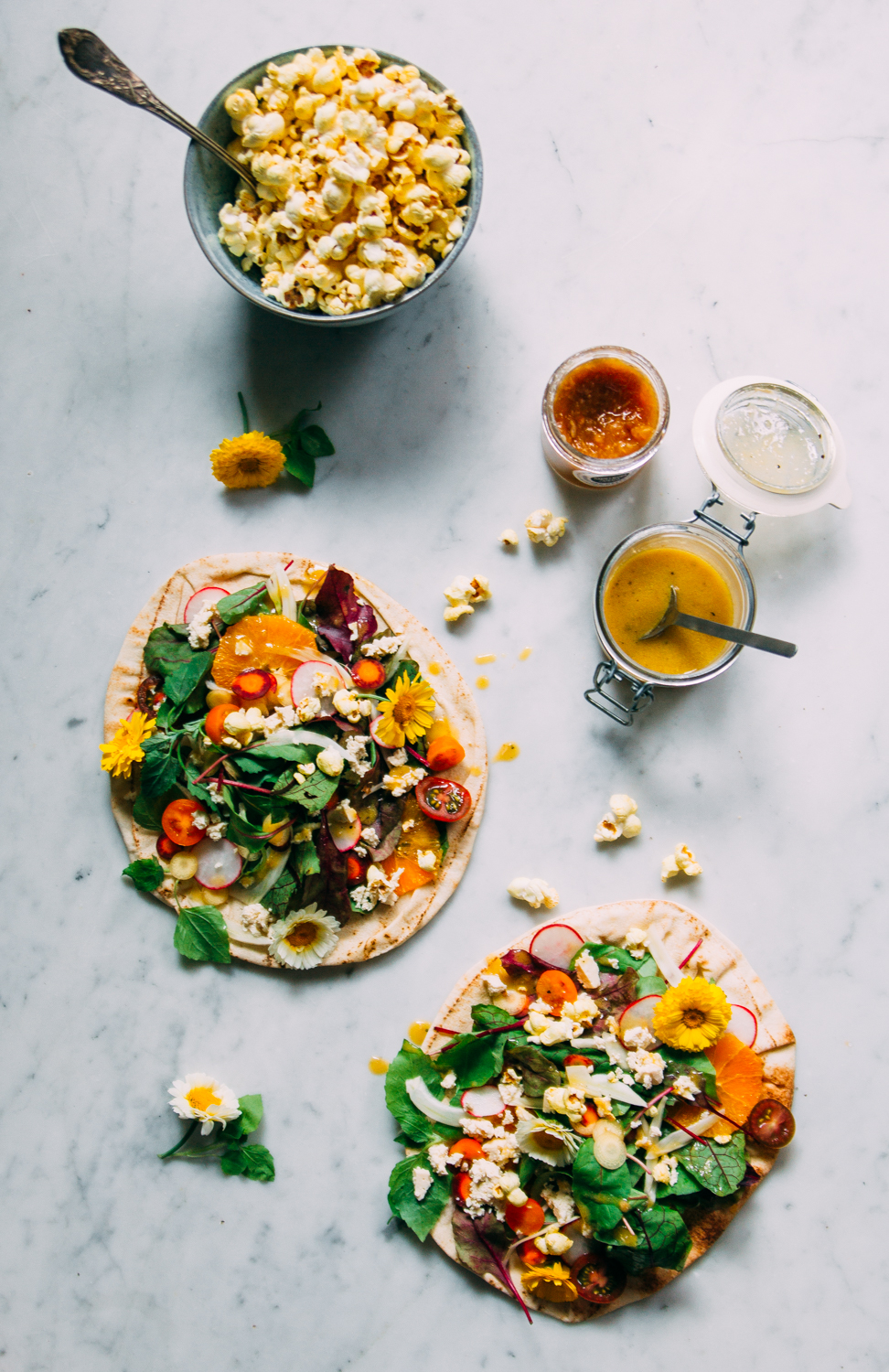 When I first got the news, that Delínero is having a website overhaul, I was excited to see what they have come up with. Little did I know, that their new online shop will not only be a visual feast but also perfectly match the assortment of products they sell: modern, sophisticated and enticing. I love how the clean and crisp look of the shop perfectly emphasizes the products.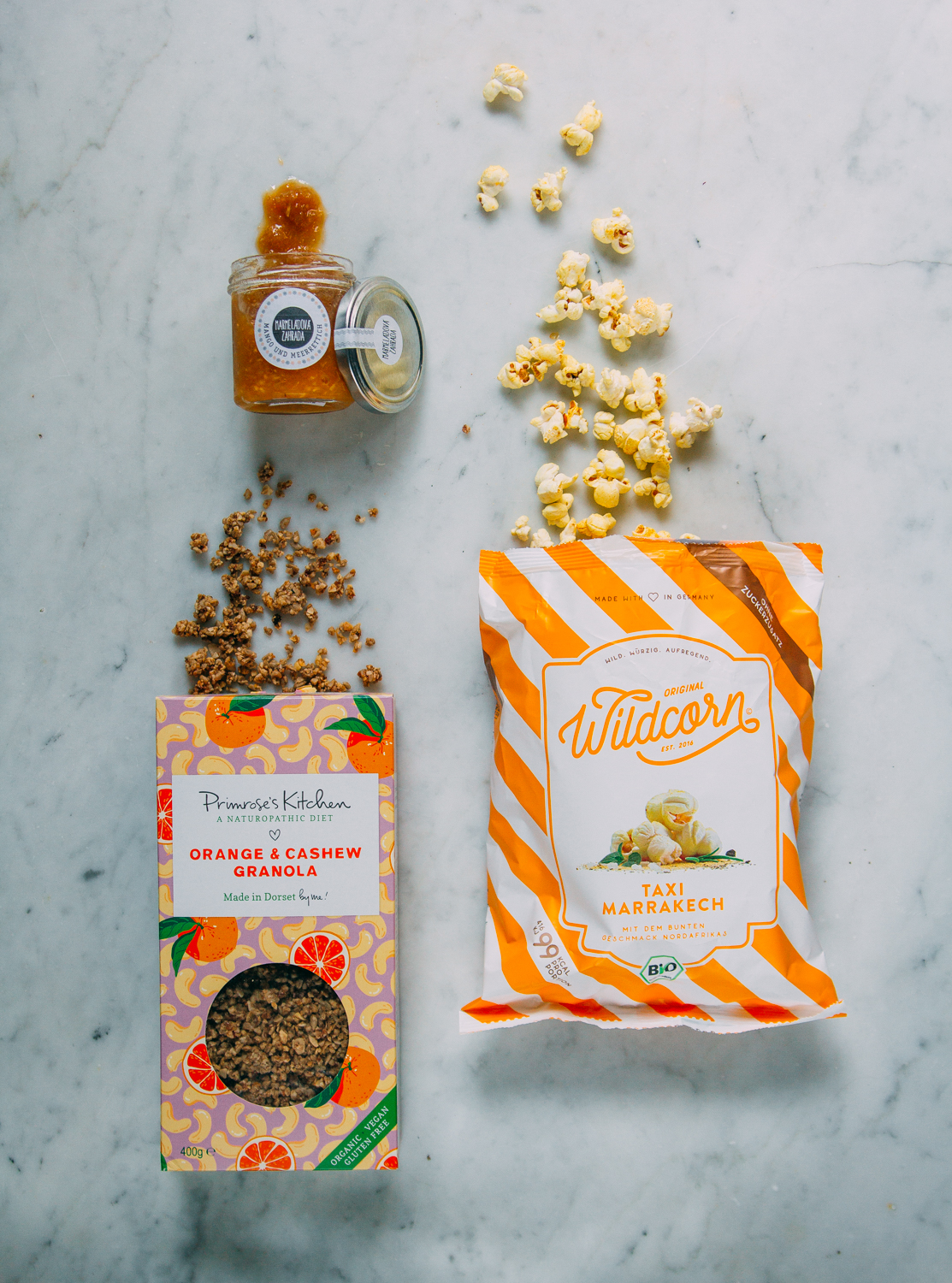 So to kick-off the new shop, Delínero send me a little "Flavor Explosion" gift set including three products: Mango + Horseradish jam, Orange + Cashew granola and Moroccan spiced popcorn. At first glance the products perfectly match each other but I have to admit, that I was a bit confused about how to use them together. Then it hit me: Think outside of the box! It was like a little revelation, when I realised that the set challenges me to be creative and use the products in unsual yet delicious ways.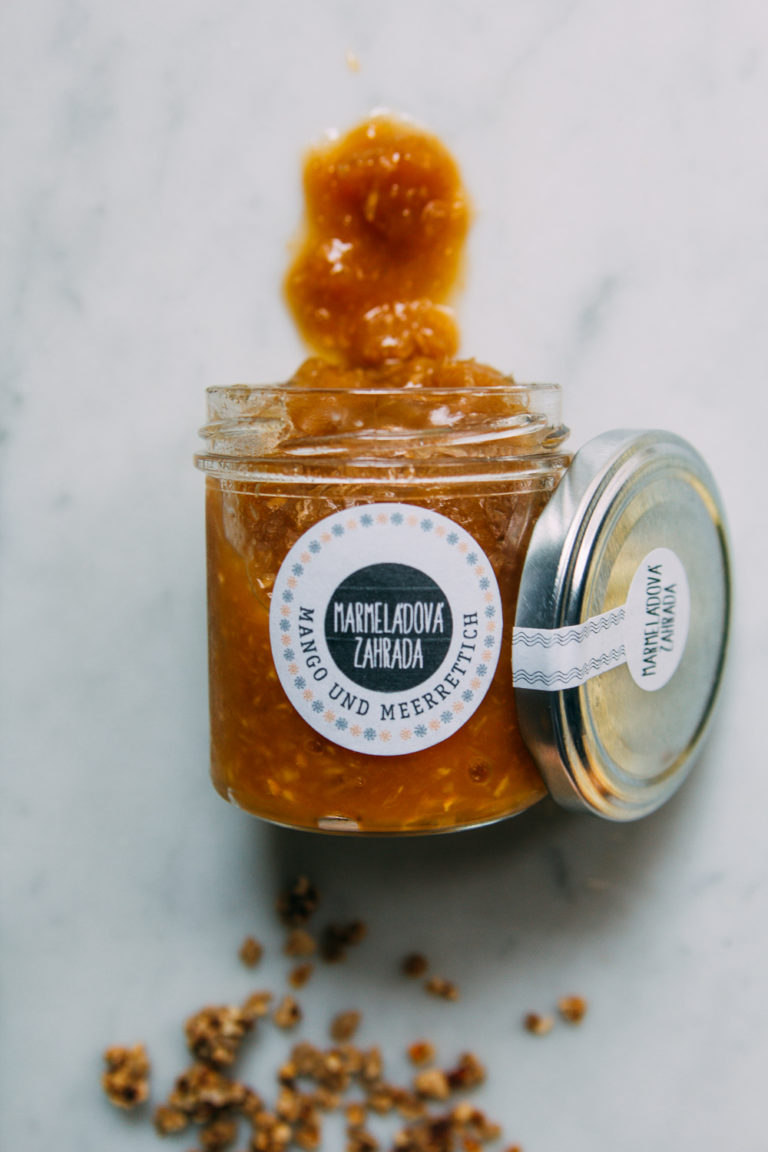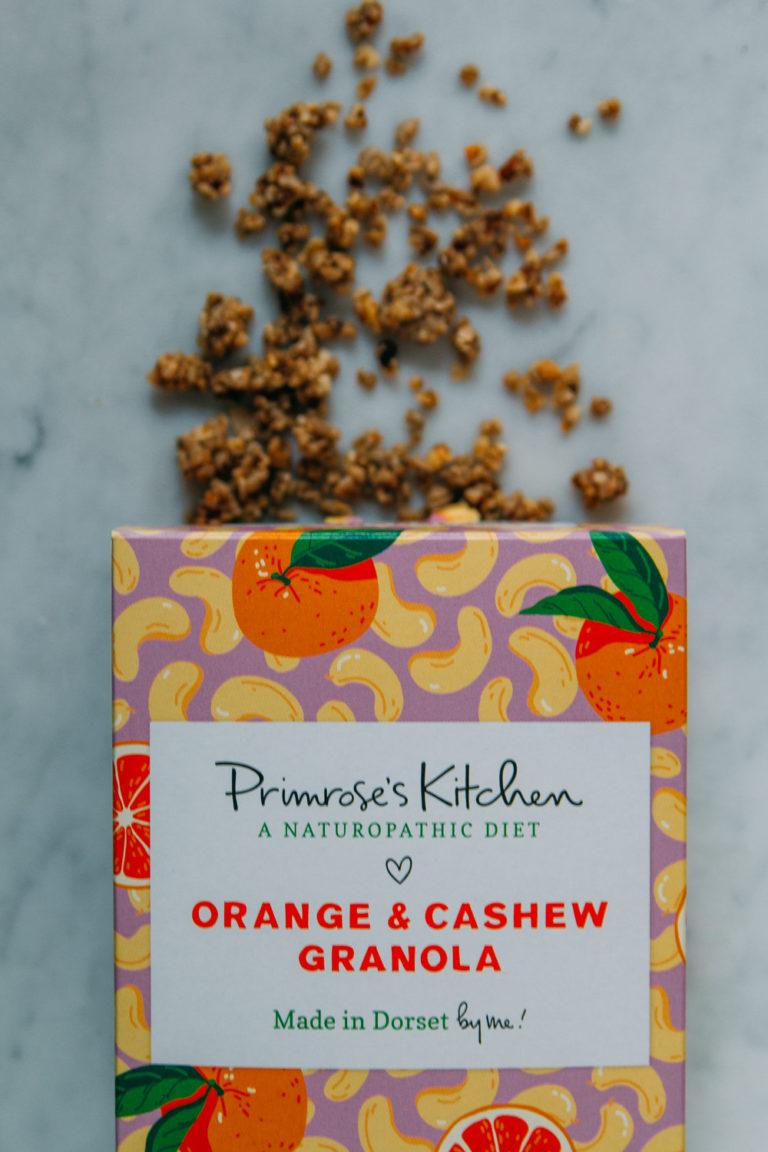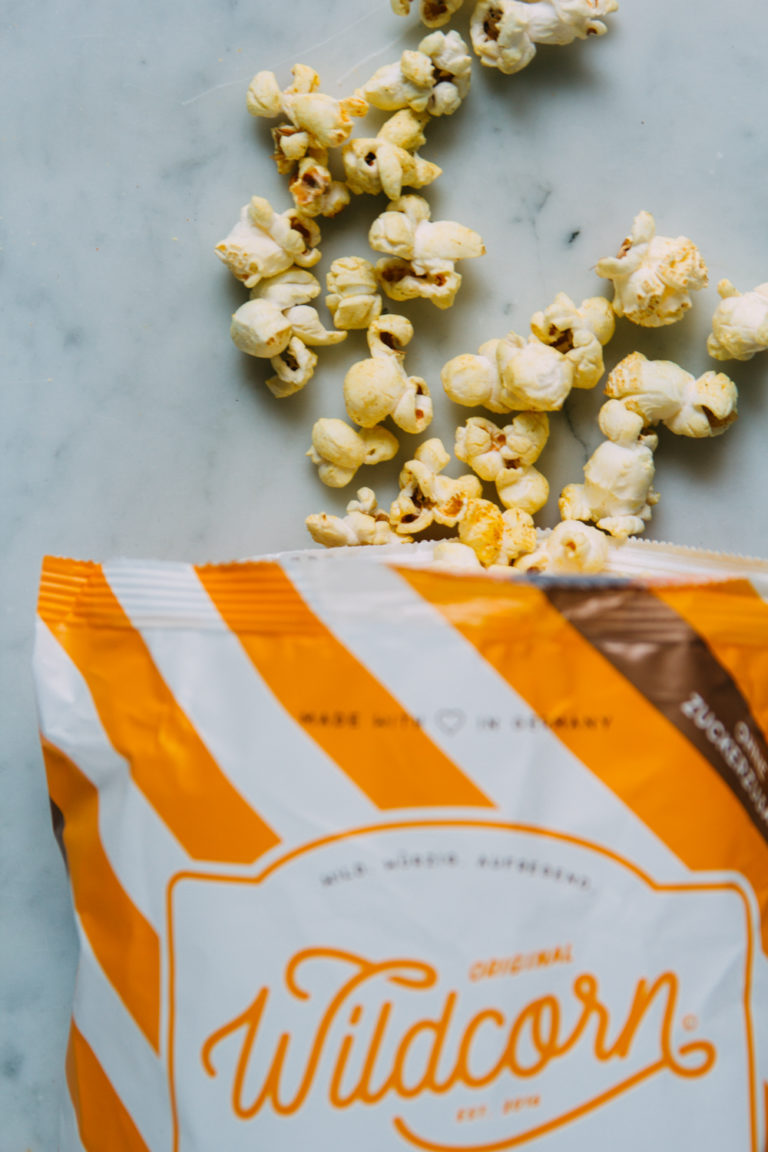 I instantly had a question pop into my head: What would you do, if you had a surprise guest - who's hungry - and you had these three products in your pantry which allegedly don't match each other? Then it came to me. Don't I already pledge to also use foods outside of their normal use? Yes! So, how about using mango + horseradish jam as a base for a vinaigrette to create a fruity & zingy taste, then drizzle that over a summery wild herb salad on grilled middle eastern flatbread? Top that with maroccan spiced popcorn for a crunchy bite. It's like croûtons ... so good. Not better, but different.
And last but not least, layer orange cashew granola with fresh oranges and coconut yoghurt as a light yet super satisfying dessert? Sounds unusual but unusually good, right?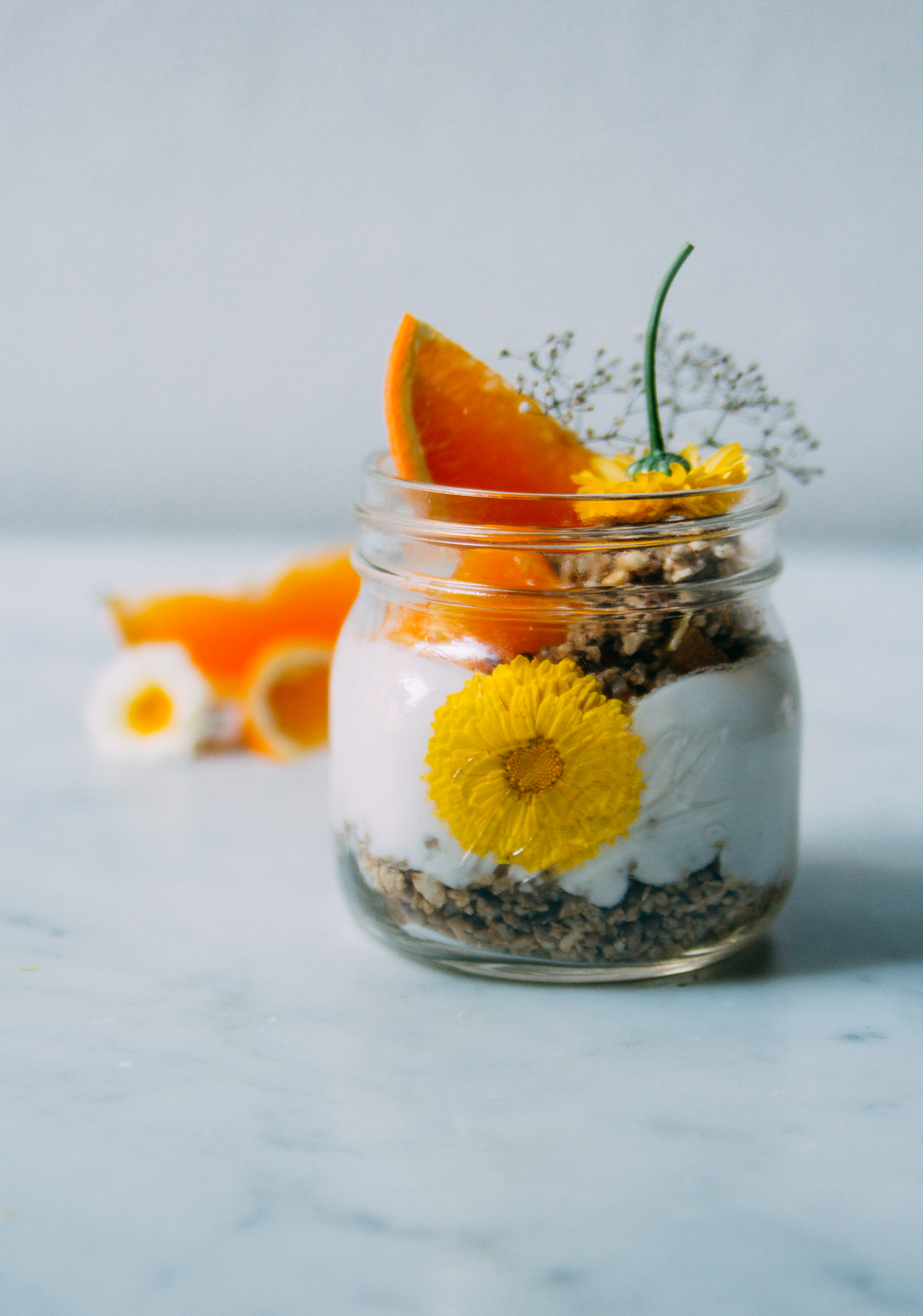 Have I convinced you to think outside of the box yet? Then I highly recommend you to try Delínero's Flavor Explosion Set (shhh, it only costs 9,90 €) and give my twist on a summer two-course meal a shot! 
WHAT YOU NEED
Flavor Explosion Set from Delínero
+
The salad flatbreads:
2 cups wild herb mix or a salad mix of choice
1|2 cup of each: thinly sliced fennel + radishes, mixed cherry tomatoes, sliced oranges, fermented tofu or vegan cheese
2 large or 4 small middle eastern flatbreads
1|2 cup moroccan spiced popcorn
Edibale flowers (optional)
Citrus, mango + horseradish vinaigrette:
1 tbsp mango + horseradish jam
Juice of 1|2 an orange
1 tsp dijon mustard
1|2 tsp ground coriander or crushed coriander seeds
1-2 tbsp extra virgin olive oil
Salt + pepper to taste
Yoghurt, orange + granola cup:
2 small containers lemon/ vanilla coconut yoghurt (or add lemon + vanilla to regular coconut yoghurt)
1 large orange peeled and sliced
2x 4 tbsps orange + cashew granola
1| Start making the vinaigrette by adding all ingredients to a mason jar, close the lid and shake until creamy. Set aside.
2| Grill the flatbreads on both sides for just a minute. Then top with the wild herb salad, veggies, citrus and drizzle on the vinaigrette. Add the popcorn right before serving, so they stay nice and crunchy. Decorate with edible flowers if desired.
3| The dessert is super easy, so you don't need to make it ahead of time. Simply layer the flavored coconut yoghurt with the orange + cashew granola and orange slices in small cups or mason jars  and decorate with edible flowers if desired.
Share this two-course meal with a friend <3