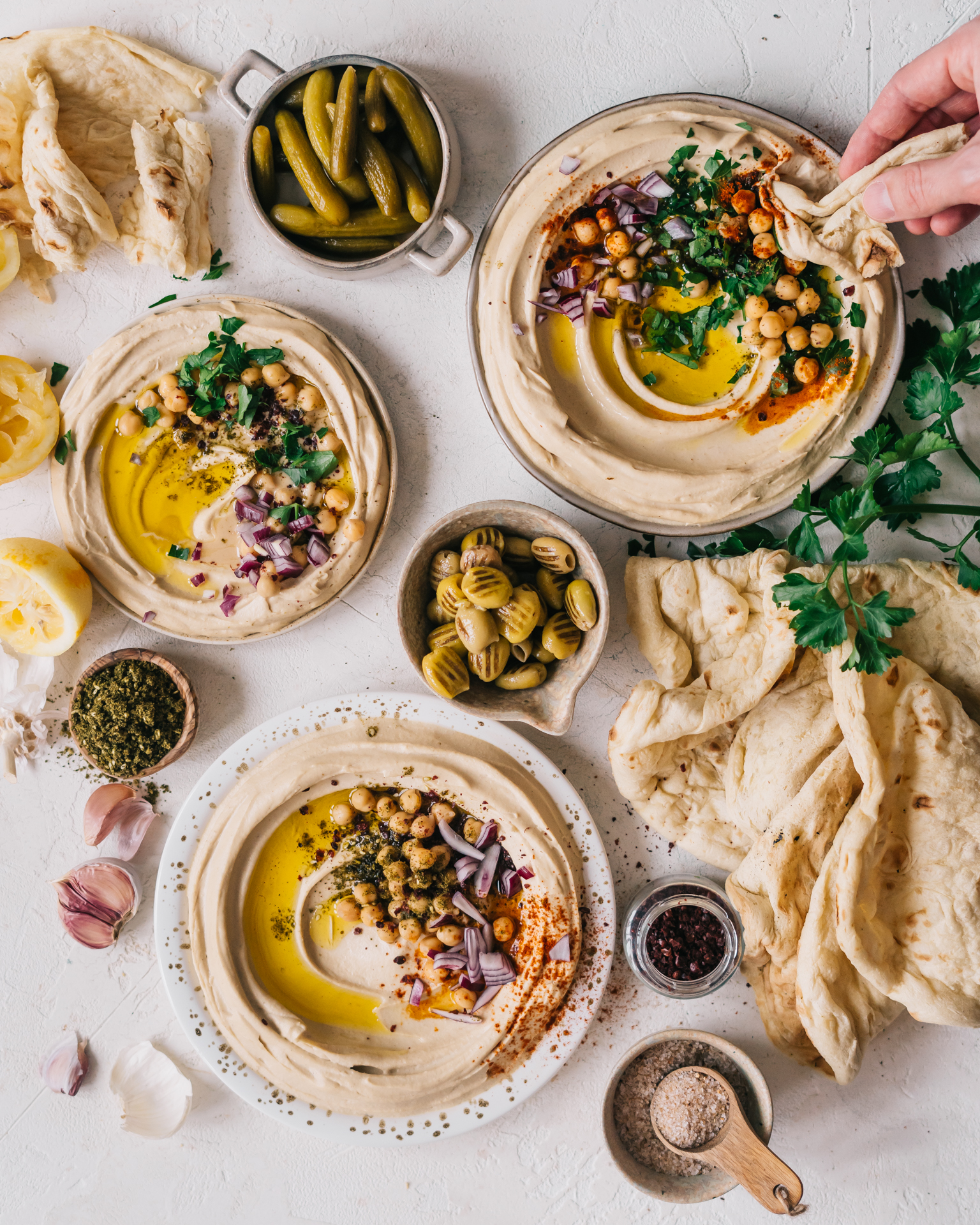 For the love of hummus!! I had been wanting to go to Tel Aviv for so long and every time a friend went there and came back, I heard the same sentence from basically all of them: You need to go to Tel Aviv!! So when I received the invite of Vibe Israel to come join four other vegan food bloggers on a vegan food tour through Tel Aviv, you think I was stoked? Um yes! But little did I know, my expectations wouldn't be fulfilled… No. THEY WHERE EXCEEDED!! But instead of me babbling about all the amazing food places wen went to and how I basically ate my body weight in Isreali food, there is actually one thing the people of this area are very serious about. HUMMUS! If you haven't been to this neck of the woods, you might not even know how really good hummus tastes like. And I really thought I know hummus and that I make a damn good one. But I was proven wrong. So this blog post is dedicated to the love of hummus.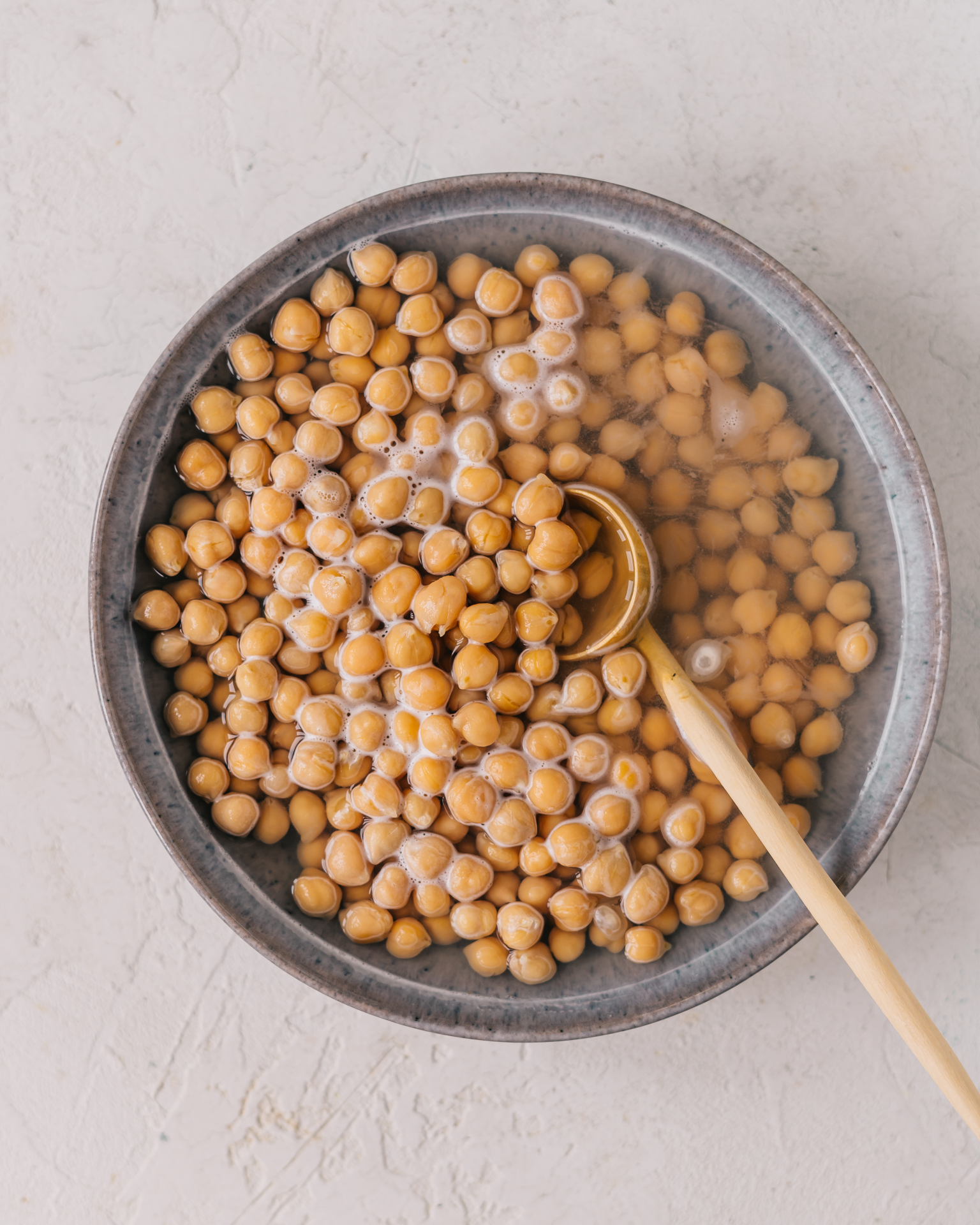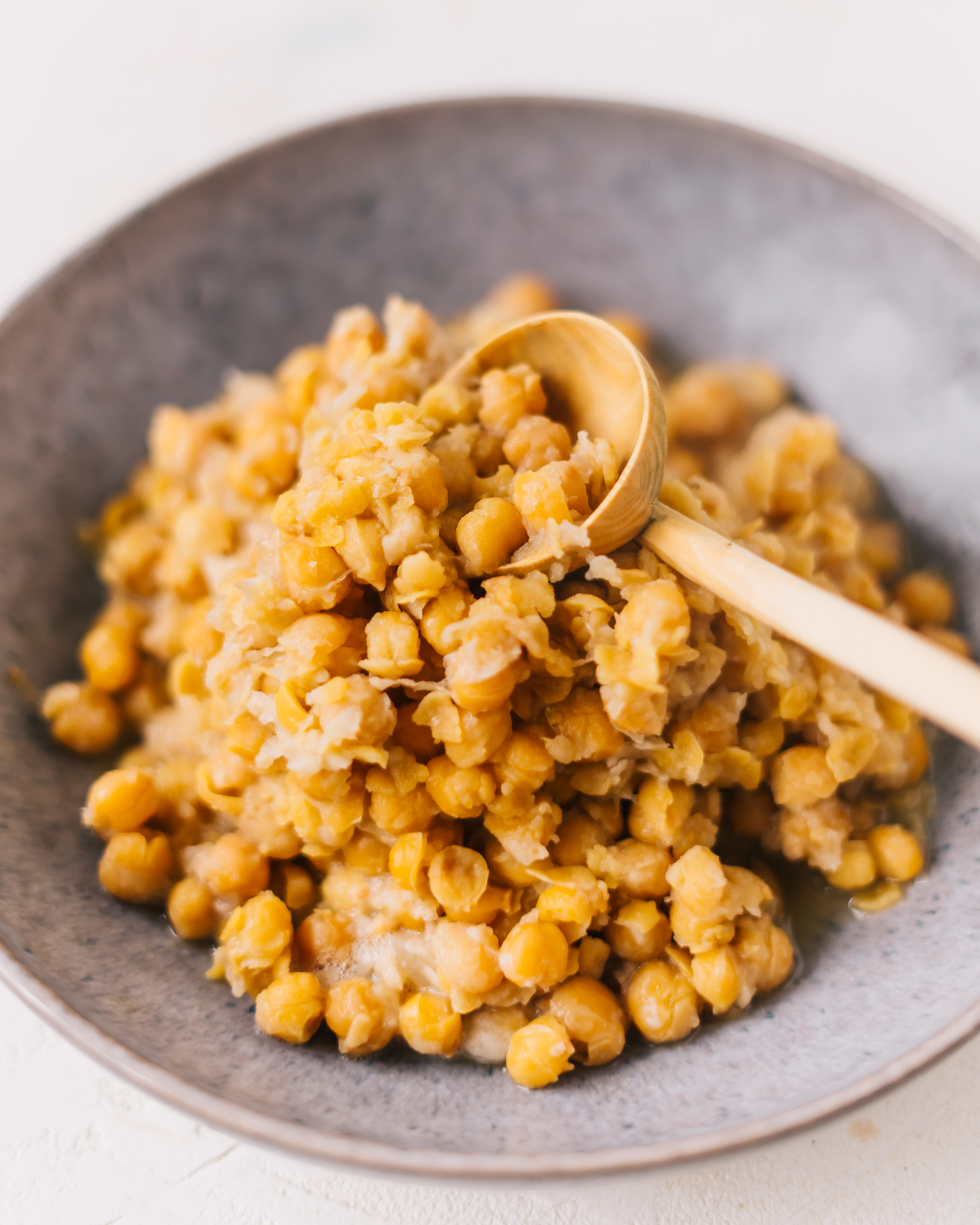 It really all starts with the right way to cook the chickpeas. Before my trip, I would open a can or jar of cooked chickpeas and add them to a blender with some tahini, lemon juice, garlic, olive oil and spices and mix until I thought it was creamy enough. But all this time I had been at creamyness level rookie. If you don't cook the chickpeas the right way, they will most likely never blend up to the right consistency. So the secret to cooking the chickpeas to perfection is by adding baking soda to the cooking water. If you have the time and patience, you need to soak dried chickpeas over night and then cook them in water with baking soda umtil they get super soft. Like crumbly falling apart kind of soft. But I have found a way to reduce the prep and cooking time: add your canned or jared pre-cooked chickpeas with the aquafaba (= liquid inside of the can/jar) to a pot, cover the chickpas with water so they're just covered and add one teaspoon of baking soda. Cook the chickpeas now until they are super soft. It should only take about 10 minutes.
But it's not only the chickpeas that make a good hummus, but it's also tahini. So the first day in Israel, we went to Jerusalem as a foundation of our trip and visited a tiny tahini factory. I don't even know if it can be called a factory as my living room is bigger than that place. But the man behind the little family owned tahini company really but put his heart and soul into making really good tahini. After we had tasted the gold made out of sesame seeds, we went to try our very first Israeli hummus in the muslim quarter of Jerusalem. A tiny place with just a few men creating their version of this middle eastern staple. Our guide was very excited to show us this place as it was her favorite hummus place. After the hummus came to our table, served with fresh onions and freshly baked, warm pita bread, we had our first bite of Israeli hummus. And this was the beginning of us eating hummus many times during this week. And I'm glad, because althought his place is know as one of the best, I wasn't so fond of the taste, to be honest. But little did I know, that there was a whole week of delicious hummus tasting waiting for me.

Regardless of where you eat hummus in Tel Aviv, it will always be delicious because the Israelis take their hummus very seriously. We had very traditional hummus in Jerusalem, on our way to Nazareth we stopped at the tahini factory Al Arz tahini and tasted one of the most amazing tahinis I've ever tasted, then we drove to Nazareth and had hummus at Luna Bistro (they served us the most amazing feast), several times in Tel Aviv at some of the most popular hummus places and at a traditional friday night dinner at an Israeli family's home, and I can tell you one thing without a doubt: THEY WERE ALL DELICIOUS. But after my two favorite places for a great hummus in Tel Aviv are 1. Abu Hassan Humus and 2. Humus Hahagana. If you visit Tel Aviv I would recommend you trying at least Abu Hassan's hummus and bring some patience with you as there will be a line. But you will be rewarded with not only the most delicious hummus, but also with the view of the most beautiful neighbour hood in Te Aviv: the old town Jaffa. After your visit at Abu Hassan's, you can take your hummus food baby around the stunning old town and stroll by the ocean.

But are you ready to see how I make my version of an Israeli hummus? Ok, let's get started!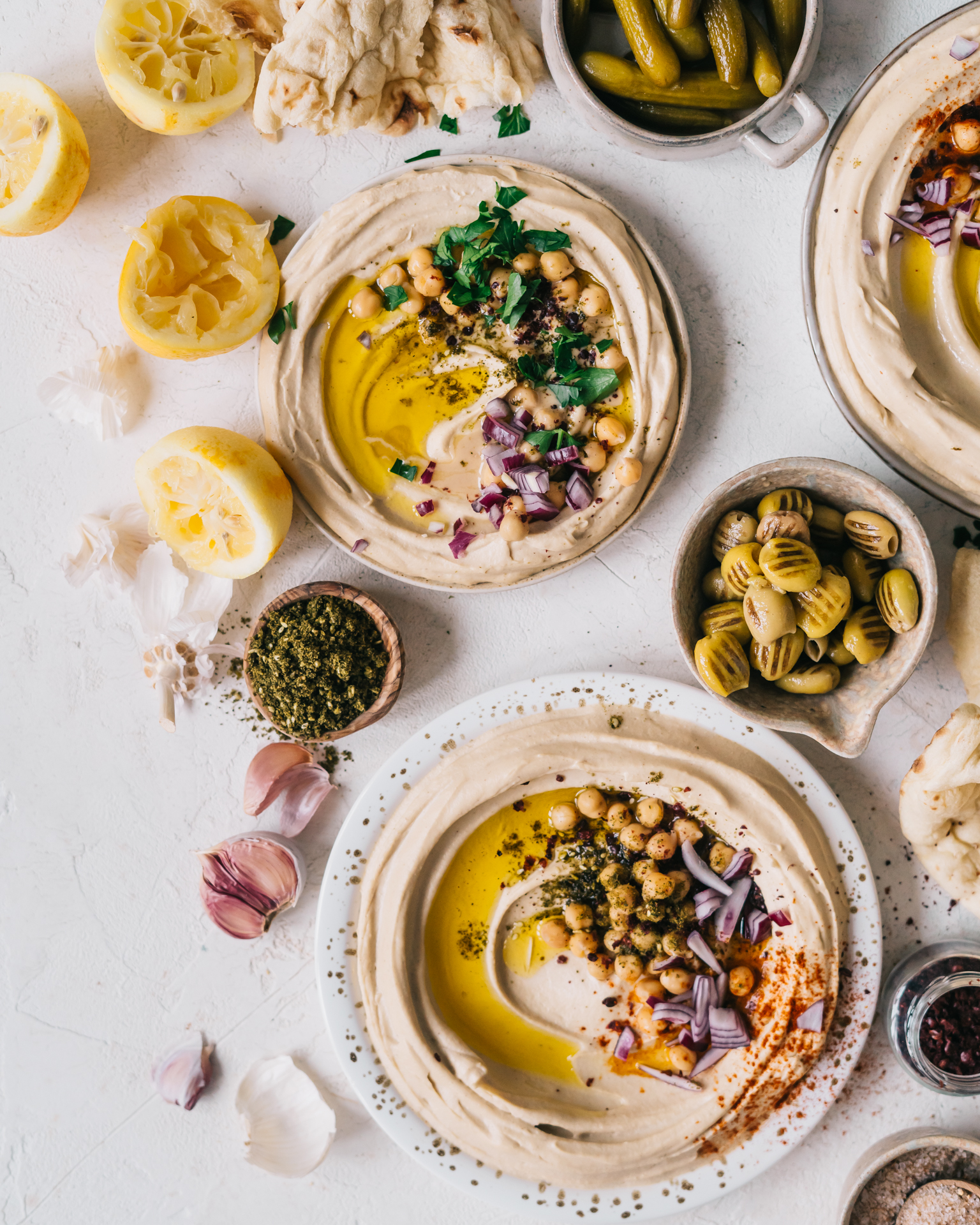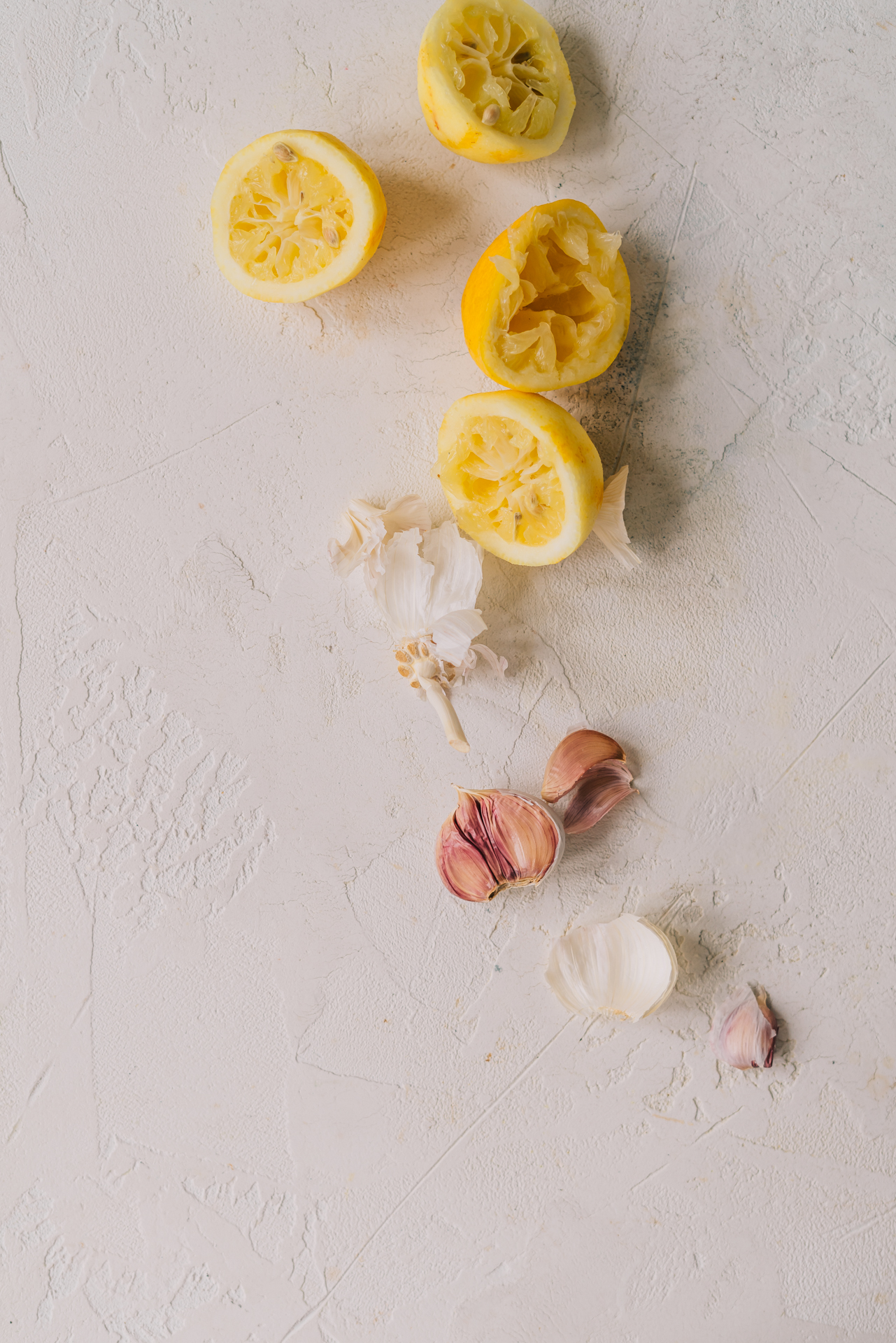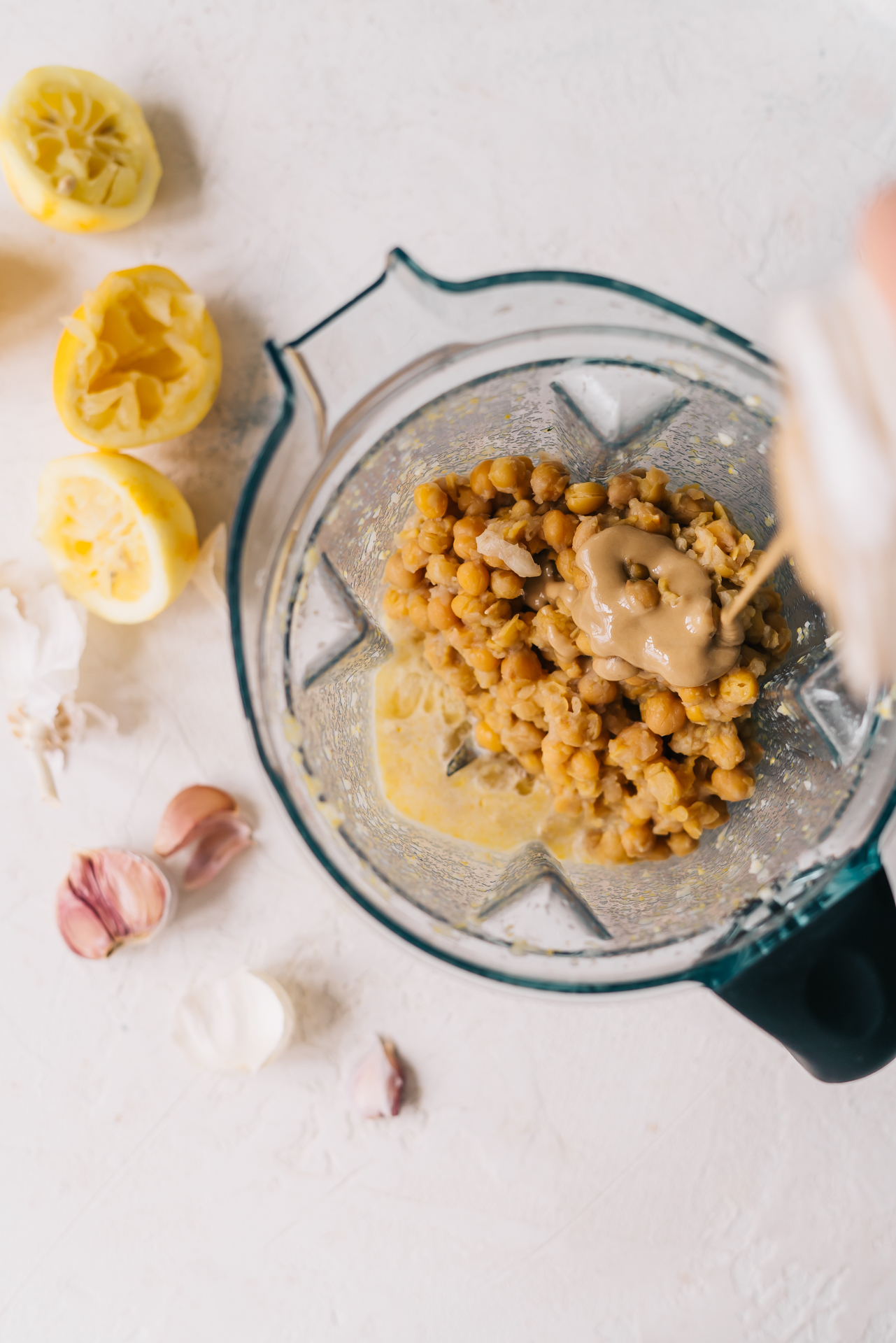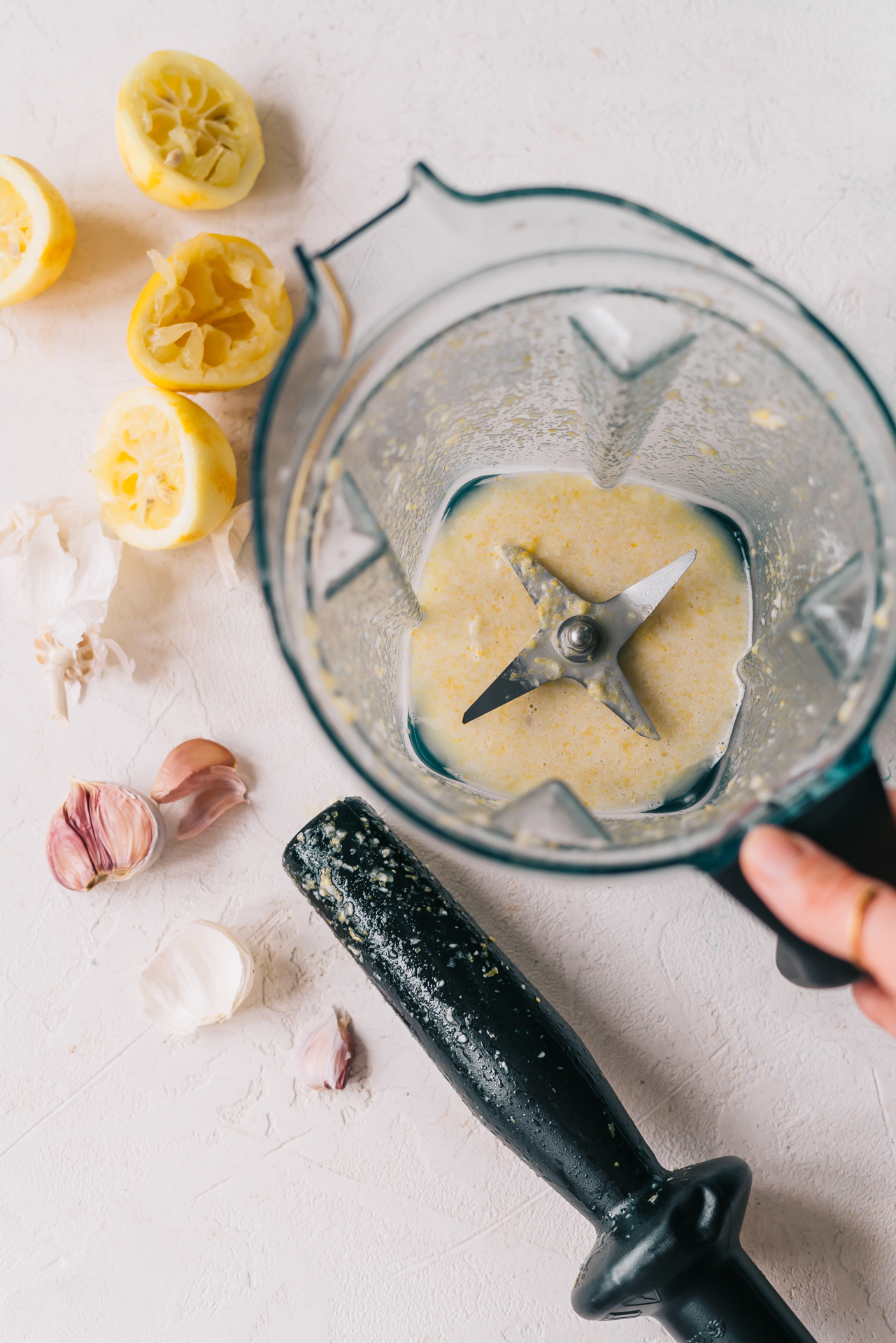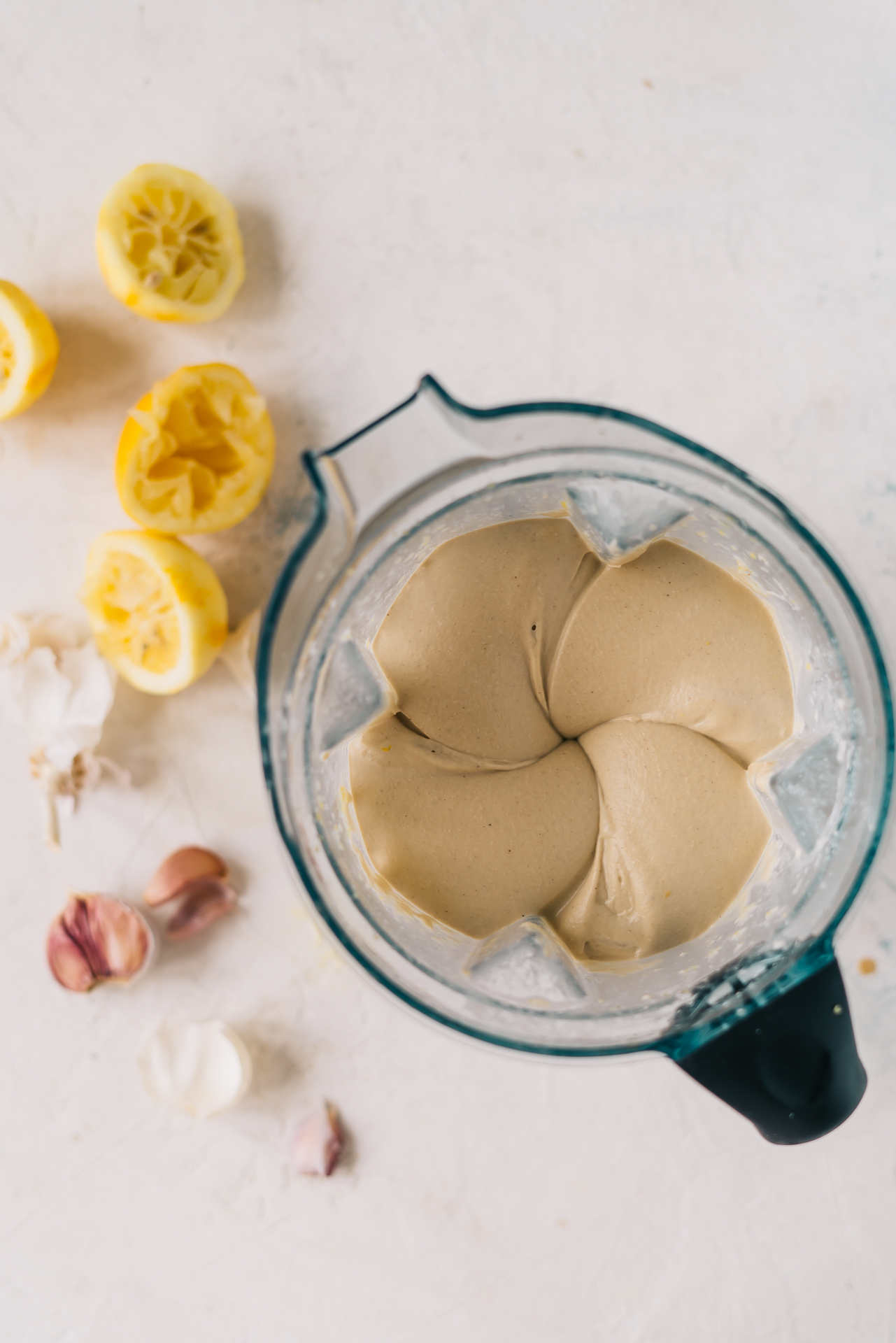 WHAT YOU NEED
this recipe makes looots of hummus, so perfect for a hummus feast, party or to have extra leftovers. Otherwise make only half the amount.
2 jars or can of cooked chickpeas in liquid/ aquafaba (approx. 450 gr drained)
Enough water to just cover the chickpeas with the aquafaba in a pot
1 tsp baking soda
a couple pinches of salt (optional as the chickpeas where already cooked in salt water)
2/3-1 c of really good tahini (I recommend Al Arz Tahini)
2-3 cloves of garlic peeled
Juice of 2-3 lemons
Zest of 1 lemon
1 heaping tsp cumin
Salt and black pepper
HOW TO
Cook the chickpeas with the aquafaba, enough water to cover them and the baking soda for about 10 min on medium high, or until the chickpeas are pretty soft, almost completely falling apart. Yes, you want them to do that and that is the key to a super creamy hummus. Drain the chickpeas and hold the liquid. We will need it in a little bit.
Now add the garlic, the lemon zest and juice to a high speed blender and blend until smooth. Then add the cooked chickpeas, the tahini, cumin, a bit of salt and some pepper and mix on medium. Slowly drizzle in the chickpea cooking liquid and keep mixing until you have the right consistency. You want to stop in between and scrape the sides. Add enough liquid until it's veeeery smooth (no need to add it all, if you have the right consistency)

Once you have the super creamy hummus, you can add it into small/ medium sized dishes and make swirls with the back of a spoon, so that you have grooves for adding some olive oil. Once you have the perfect swirls and grooves, add some good quality olive oil and if you like, chooped onions, parsley, Za'atar spice, Sumac and a bit of flaky salt on top. Serve it with warm pita or middle eastern flat bread, pickles, onions and olives.