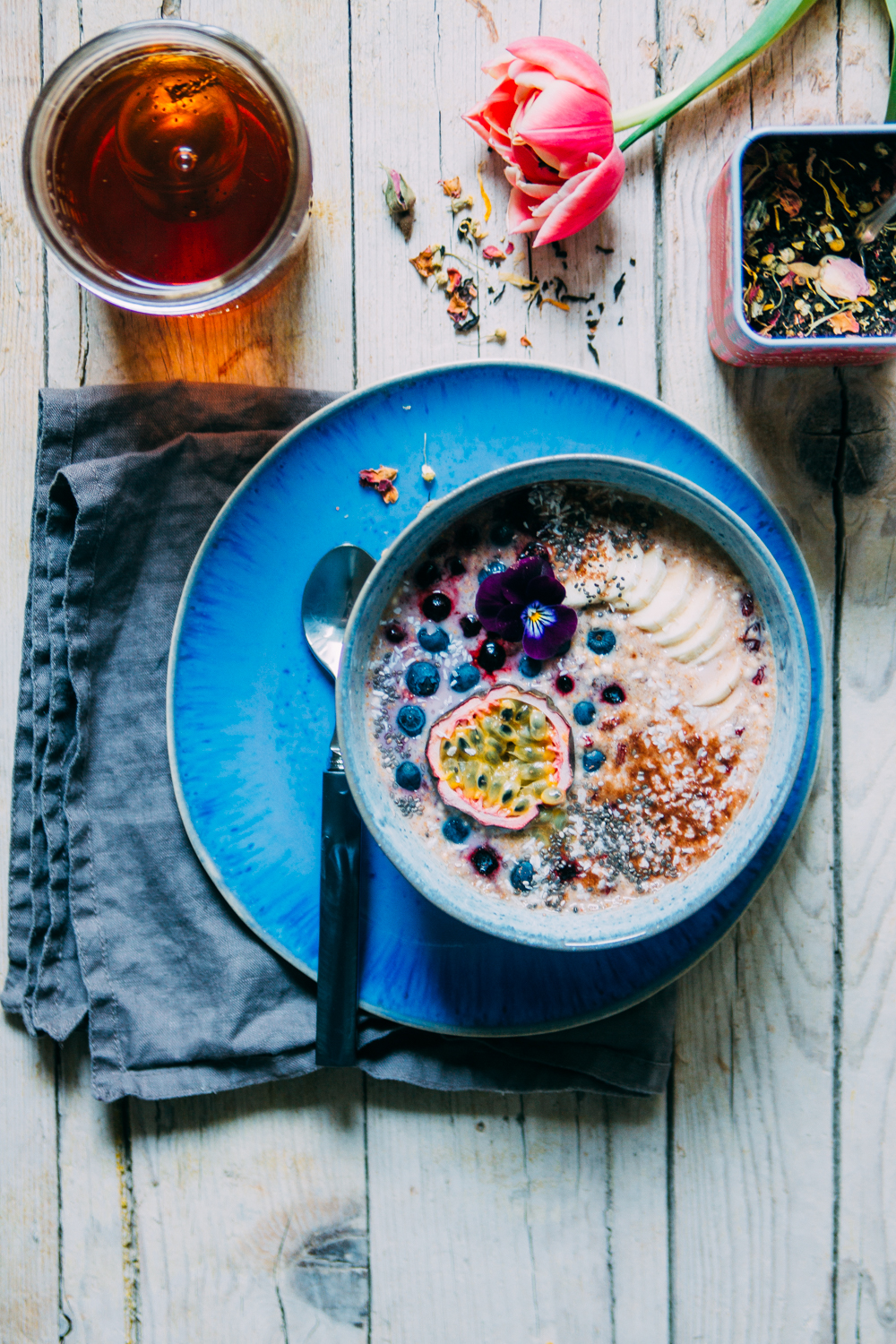 If there is one thing we can't buy with money it's time, right?! Sometimes I wish the day had more than 24hrs and yet I'm not sure if it would still be enough. As my week is filled with my Monday-Friday office job, sharing recipes and food pics on my Blog and Social Media Sites, doing housework, cleaning, cooking, grocery shopping, taking care of bae, my family and friends and if I still have some time leftover, I will relax a bit. Seems like a lot, don't you agree? And most likely your life doesn't look much different than mine. So where is the time for anything out of the ordinary? Well if you think, there is no way to make some extra time in your life, there is. Have you ever tried to do some of your grocery shopping online?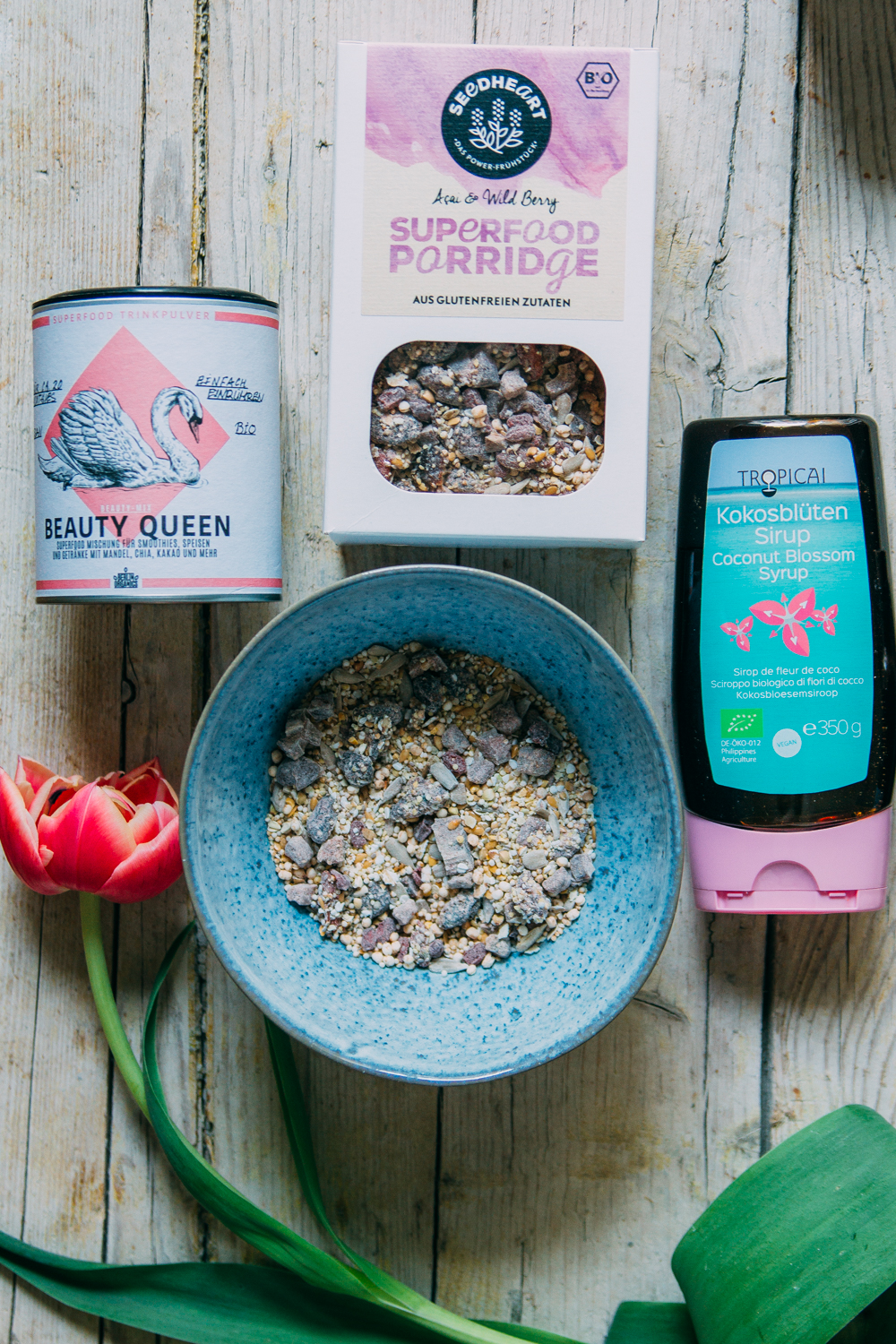 There are many online grocery shops out there to choose from. You can even buy fresh produce, fresh dairy and meat products and have them delivered directly to your door step. There are also specialty shops, who have an array of high quality products. So I came across Delinero, an online shop located in Hamburg, Germany, distributing high quality products solely from Europe to serve everyones needs. So it doesn't matter if you're looking for speciality cheeses, wine, spices, jams and so much more, they have a great selection to choose from.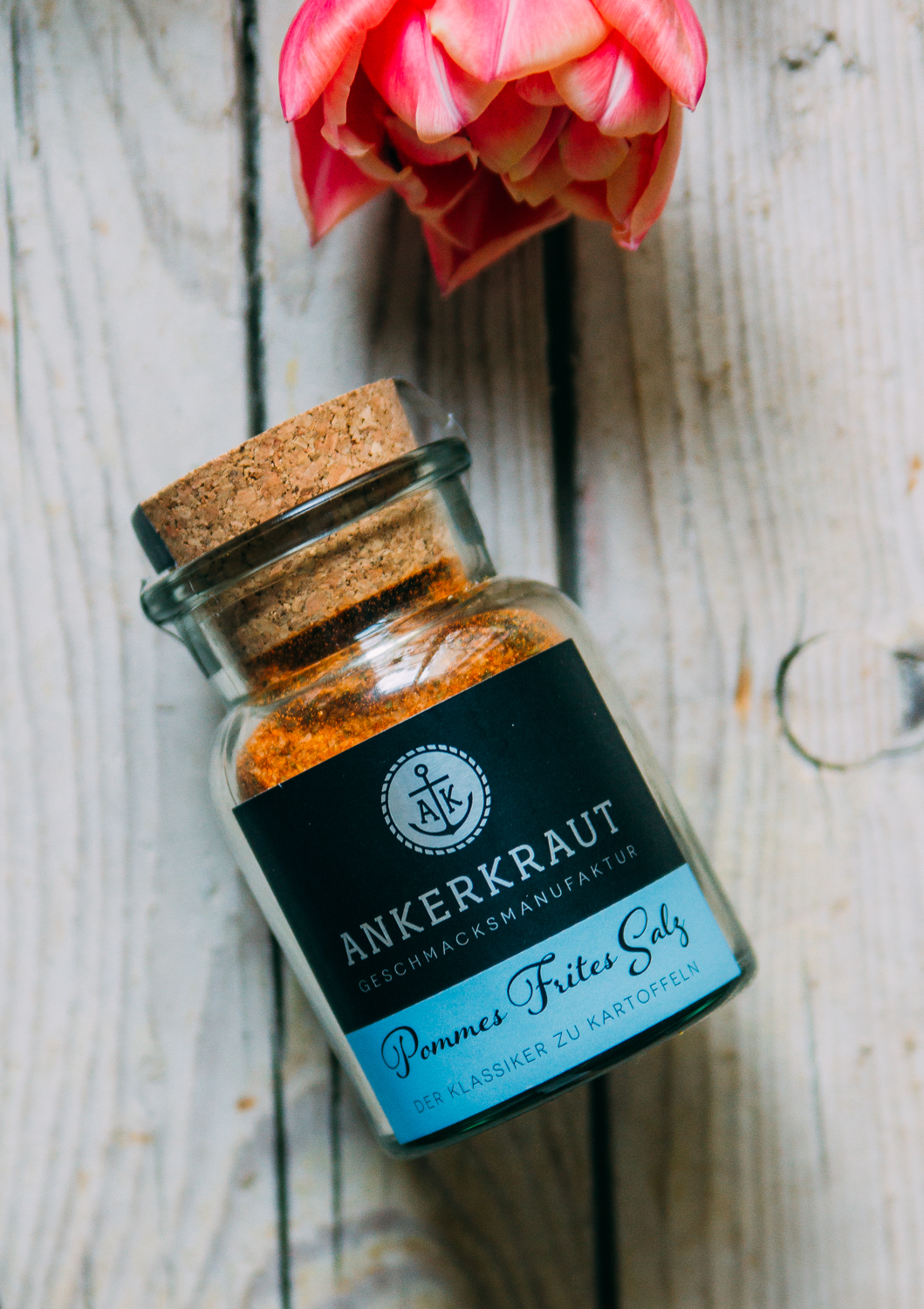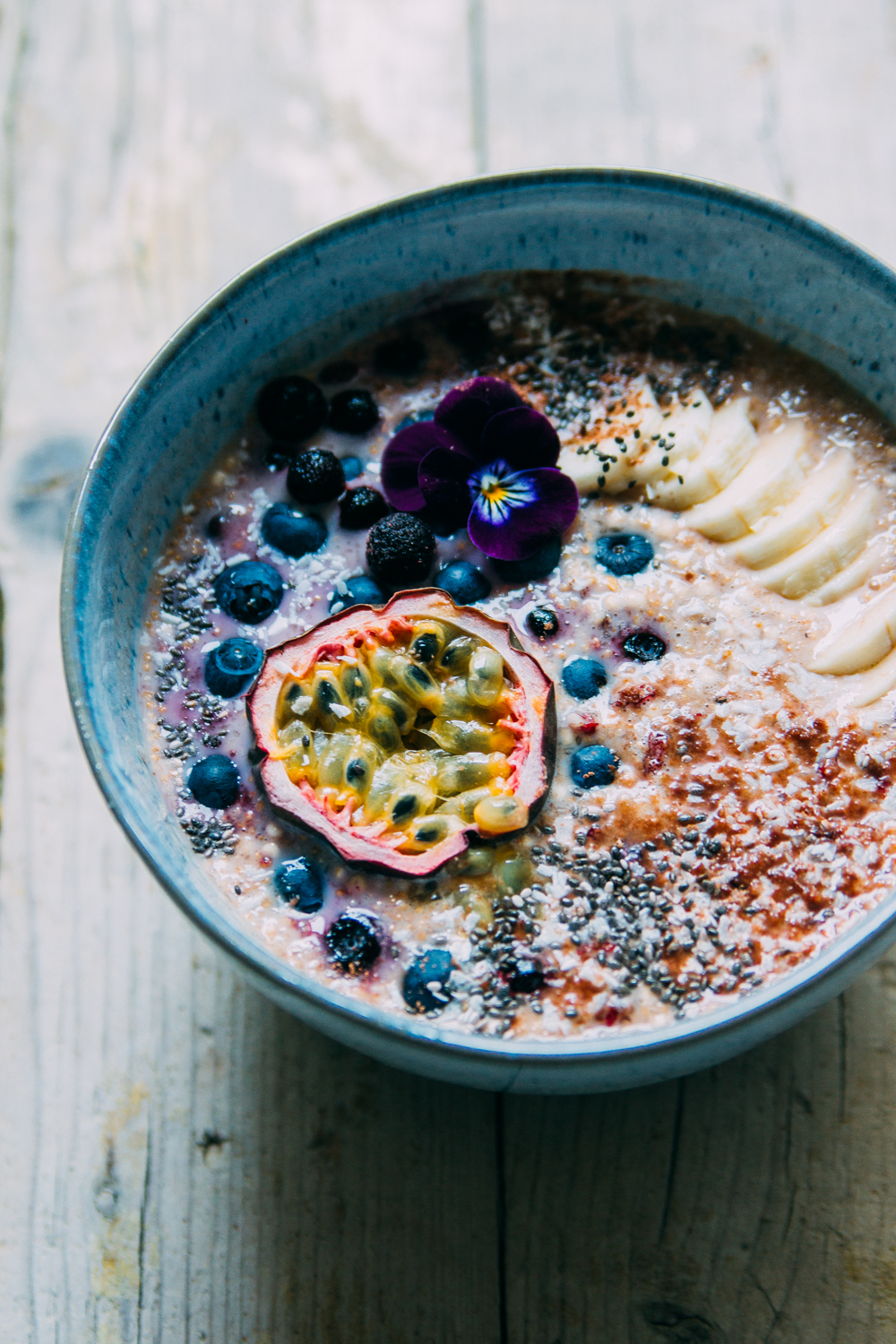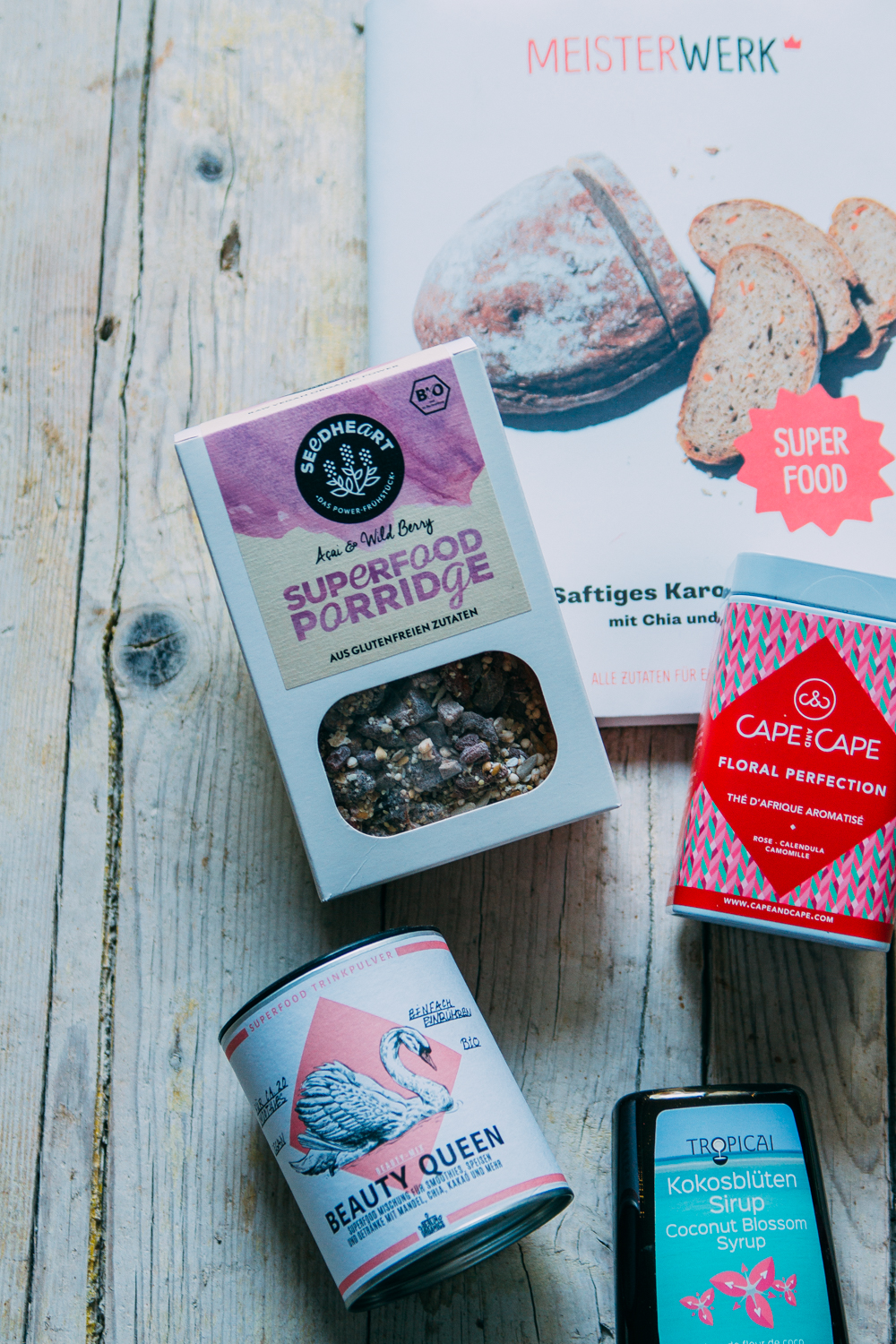 I decided to give some quick cook porridge from Seedheart a try. It's gluten free and filled with super foods like buckwheat, acai, barberries and much more goodness. And the best part, all you have to do is add some hot plantbased milk of your choice to it and stir. It'll be ready to eat in just a couple of minutes. I actually made some over night porridge, by simply adding cold hazelnut milk to the porridge mixture and letting it set in the fridge over night. In the morning I added some frozen wild blueberries, banana, passion fruit and a dusting of Berlin Organics Beauty Queen Powder loaded with super foods to make your skin glow. The secret ingredients: cacao. Don't we all love a little chocolate in our life?! If you need some additional sweetness, give a natural sweetener a try, that you may not know yet. Have you had coconut palm syrup before? It's refined sugar free and it has a rich, malty taste. I tried Tropicai coconut palm syrup and it's super rich and delicious and a great change to maple or agave syrup.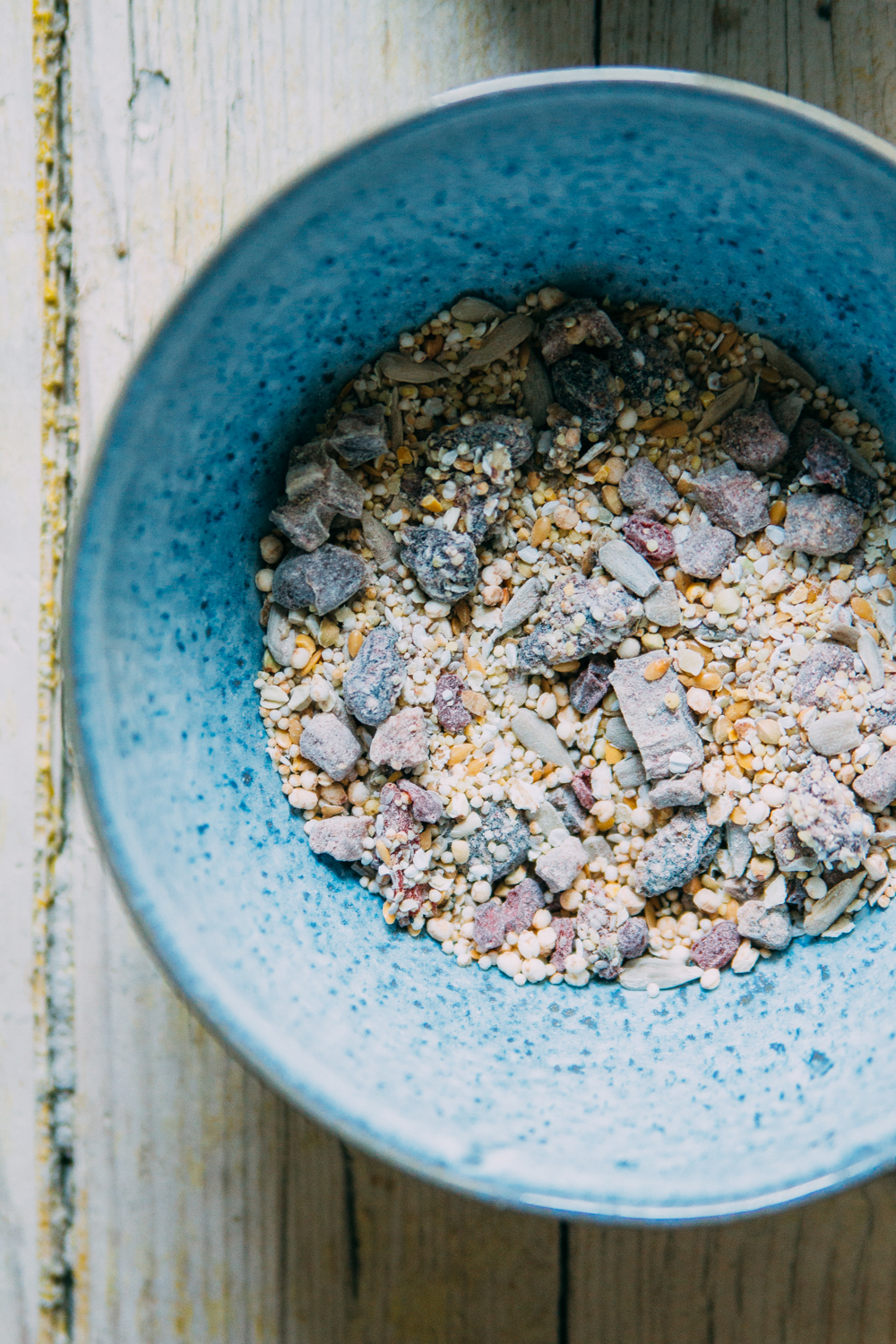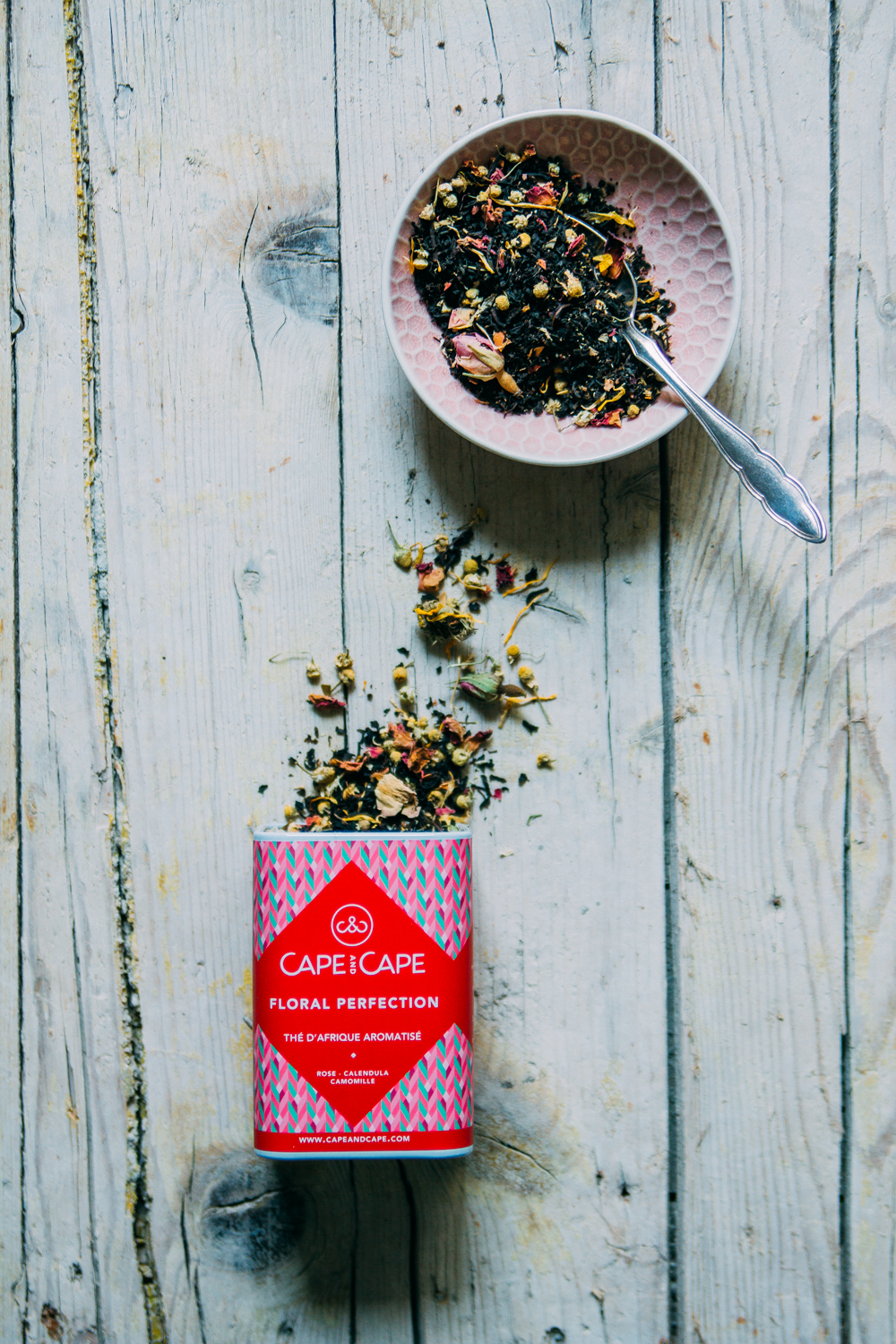 To make my online food shopping experience complete, I ordered some tea to go with my cozy super food porridge. It's like breakfast being delivered right to your door. I instantly feel in love with Cape and Cape "Floral Perfection" tea filled with flower petals like rose, camomille and marigold. Can you see the amount of the gorgeous flower petals in there? I love the quality of this tea! It's a black tea blend so perfect for a morning pick-me-up with a floral aroma. If you don't fancy black tea, the company also has great roibos teas. Plus, they come in these super pretty tin containers.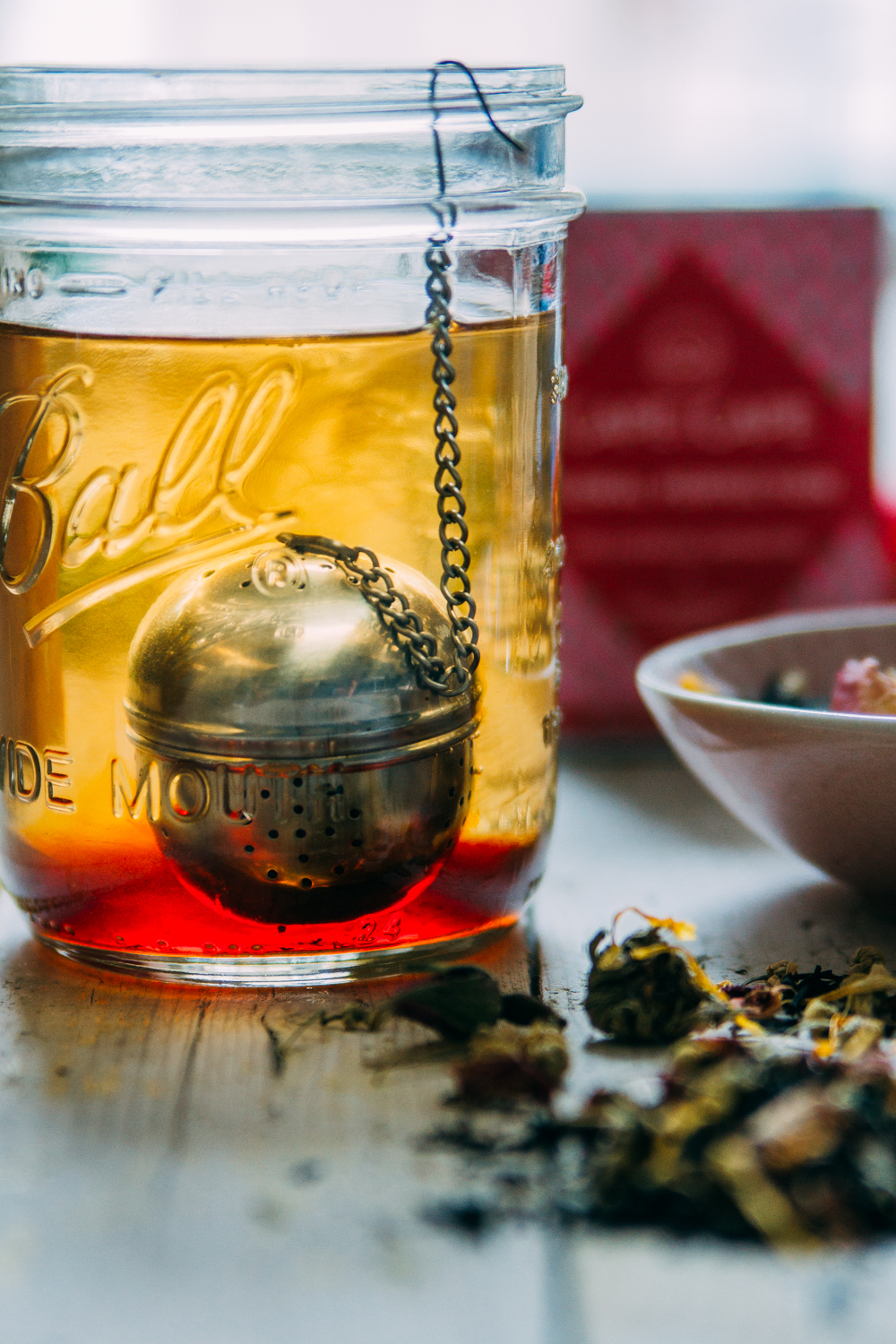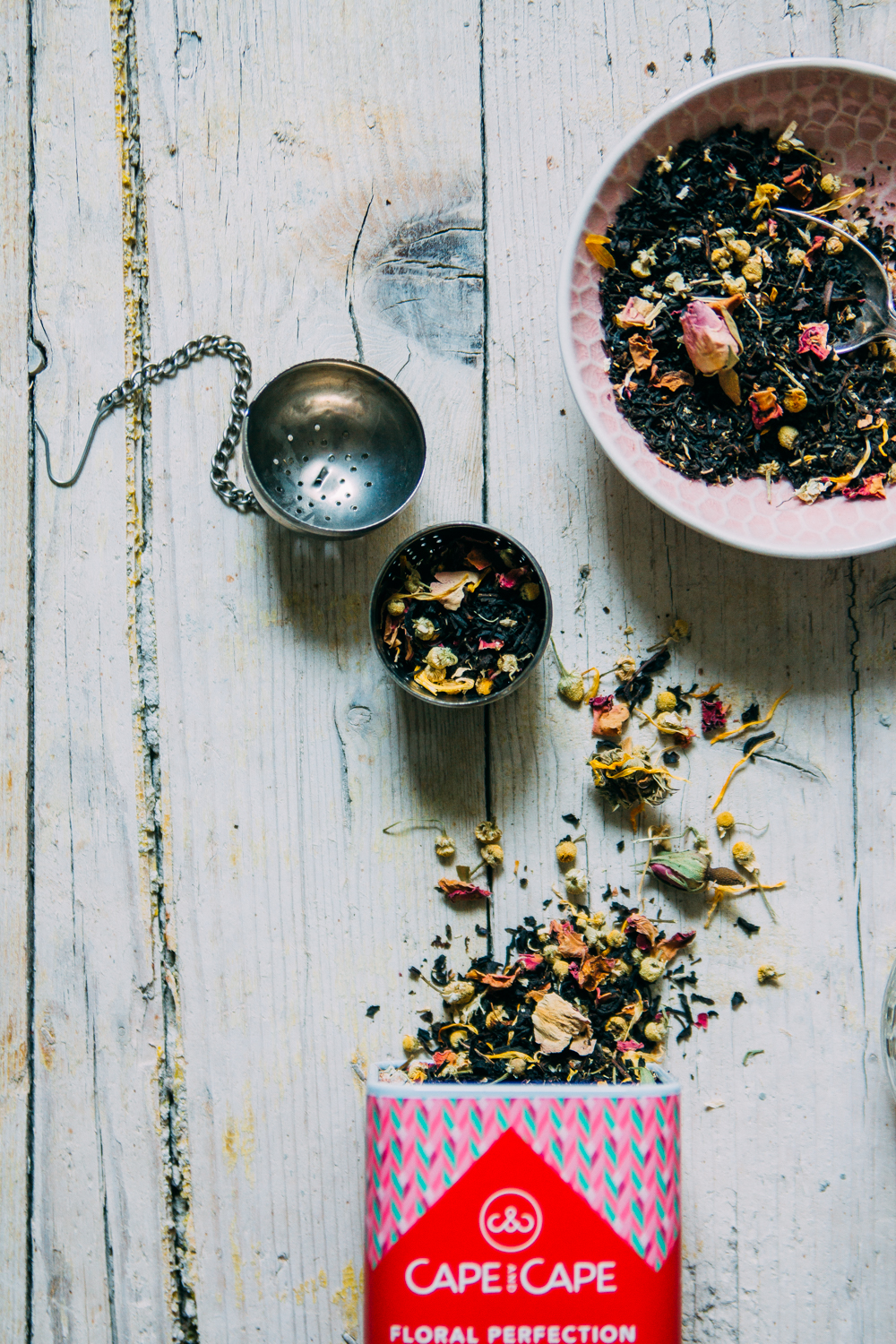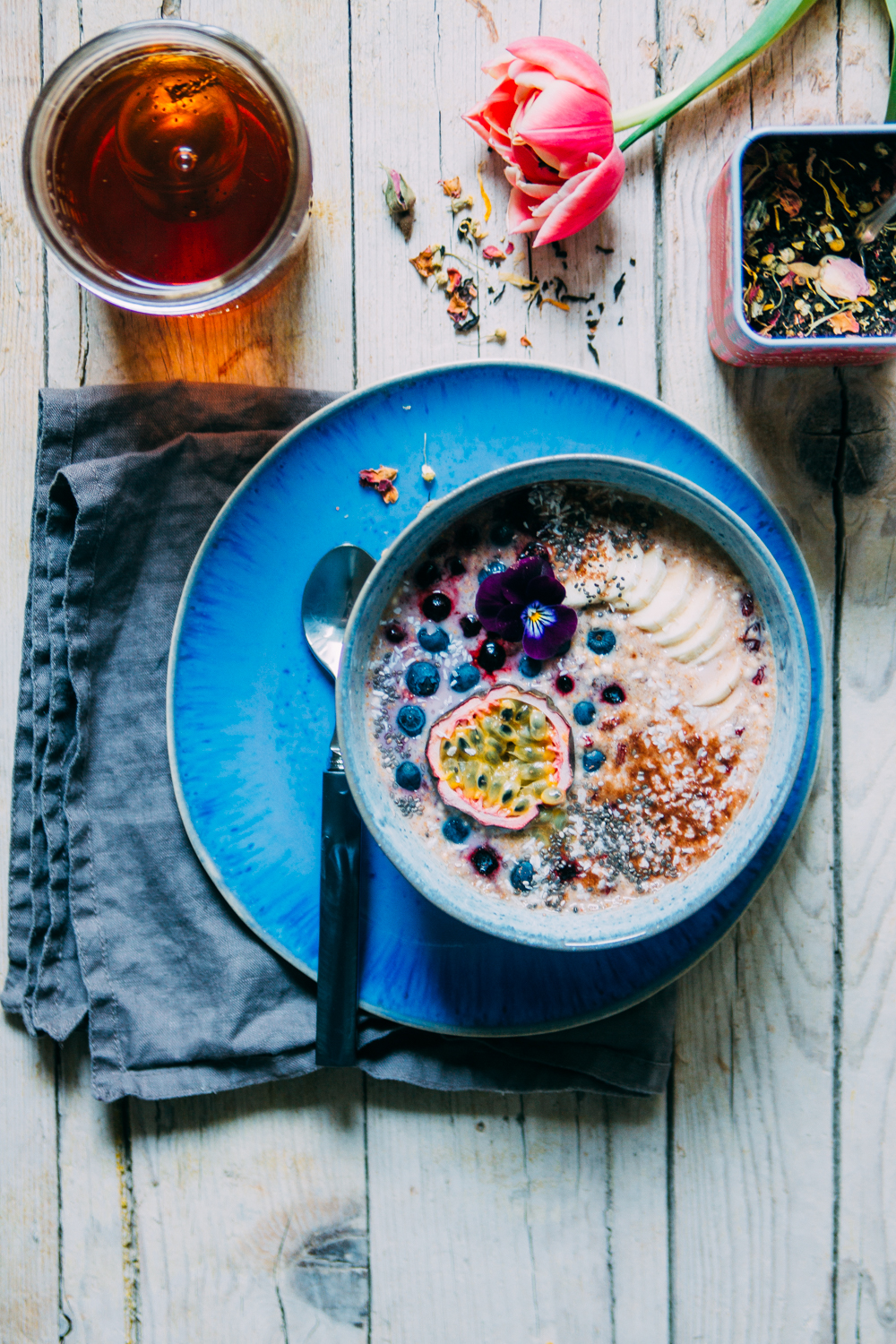 So here's what I think of this online grocery shopping thing. Of course there are many products we can't by or want to buy online. Which is great but also time consuming. Nowadays we just don't have enough time, right?! A great alternative to save some time is getting some of our grovery shopping done online. Shops like Delinero with high end products, which are produced in Europe, and are delivered to your door step, make cooking and eating good much easier. Many of us live in big cities, where we can find all the groceries that we need but some of us live in the country side and can't just hop on the bike and grab everything a couple of streets further. So isn't it super convenient to have online shopping options like Delinero? I like to call it grocery shopping 2017!