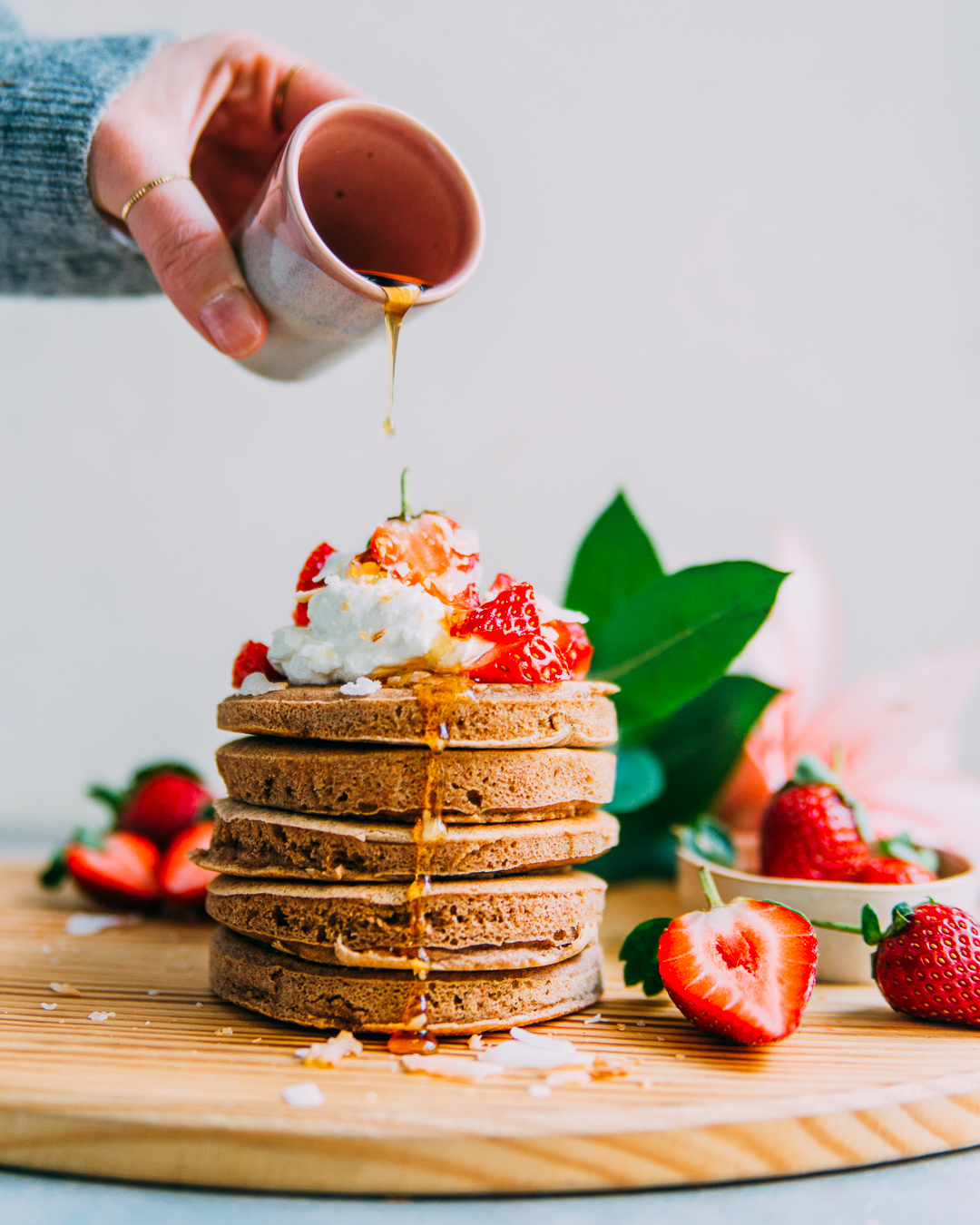 Have you ever had pancakes that were fluffy and the texture reminded you of cake? Well, today's recipe is just that: fluffy, crumbly, cake-like whole spelt pancakes topped with a whipped coconut cream and sweet strawberries.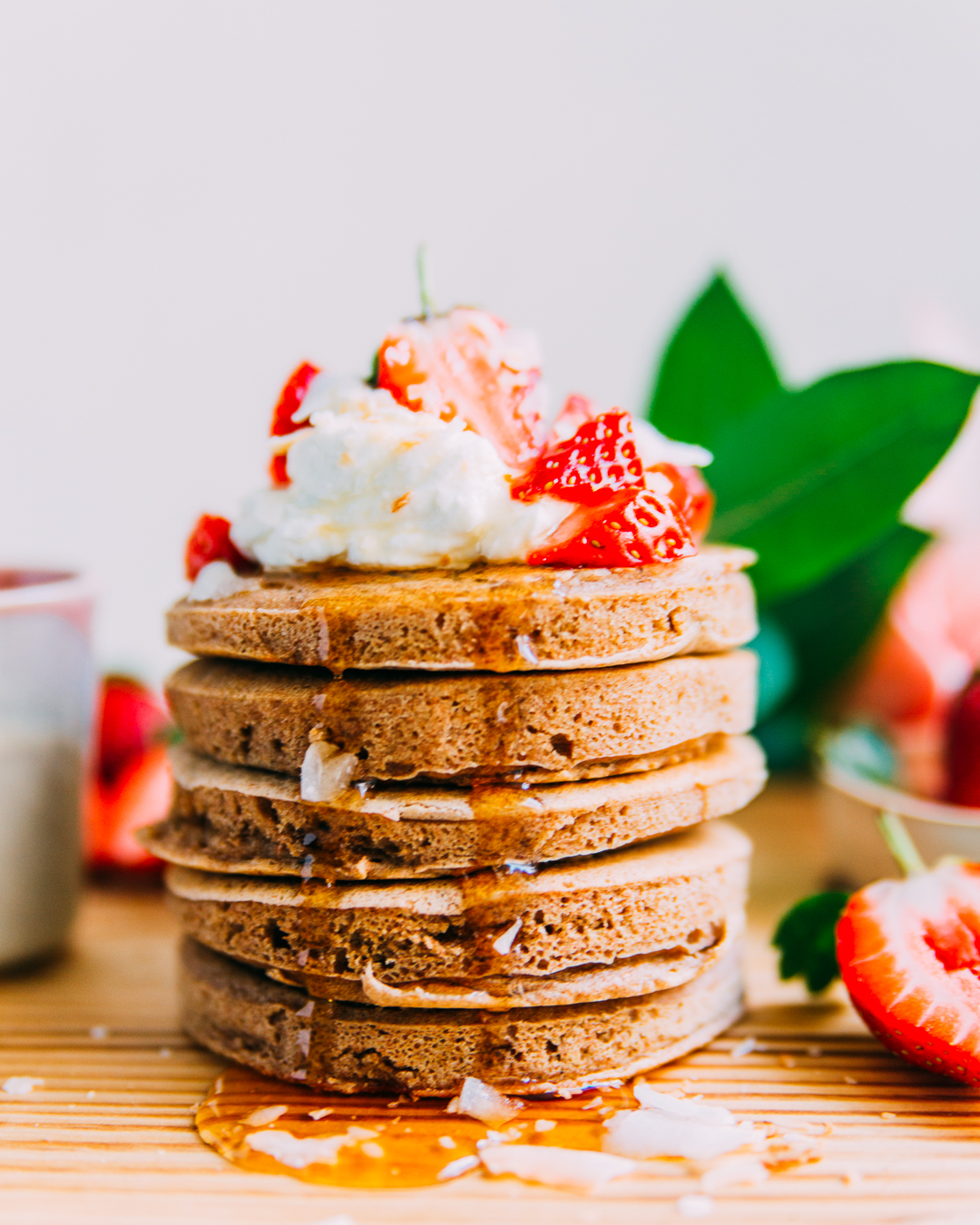 You can use this recipe as a base for different variations. You can even change up the flours and use regular wheat flour - I recommend to use organic wheat flour - spelt or buckwheat flour. I haven't tried a gluten free flour blend for this recipe, but I'm sure it would work just fine. You might need to do little adjustments with the liquid to dry ingredient ratio. I just love how the whole spelt flour gives the pancakes a really cake like texture and it keeps you fuller much longer than regular white flour.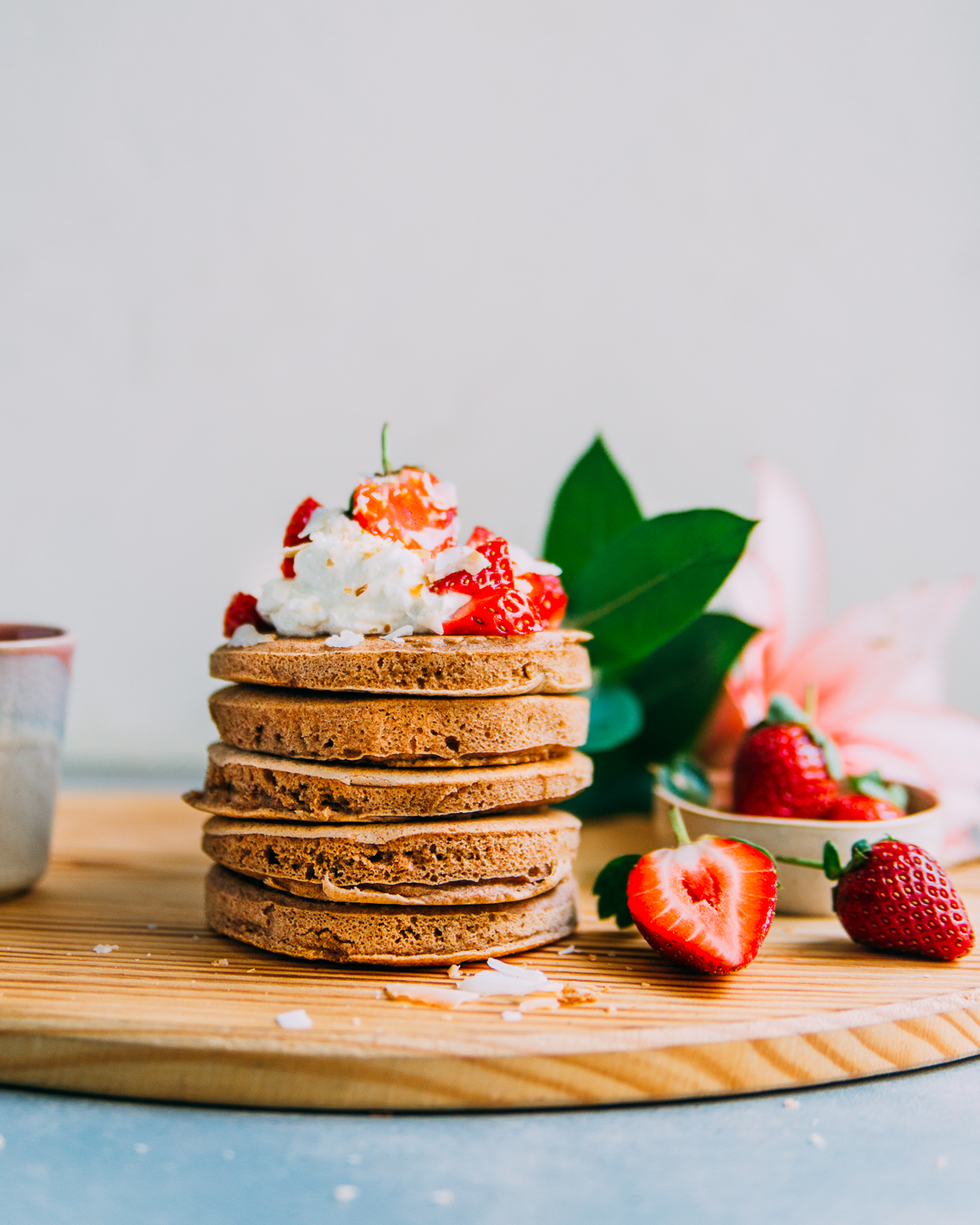 WHAT YOU NEED [6-8 pancakes]
1 cup whole spelt flour
1 cup oat milk or plantbased milk of choice
1 tsp Baking powder
1/2 tsp Baking Soda
1/2 Tbsp Apple Cider Vinegar
1 Tbsp Maple syrup
1/4 tsp Vanilla powder
Pinch of salt
Dessert rings [optional]
Toppings
Strawberries sliced

HOW TO
Mix all ingredients until they form a smooth batter. Grease a preheated non stick pan with coconut oil, add two dessert rings [also greased] and fill them with the batter. Remove the rings carefully once bubbles have formed on top of the pancakes, then flip. The dessert rings are totally optional. I like them, because you get pretty and uniform pancakes. Serve with coconut whipped cream, toasted coconut chips + sliced strawberries.