I have to admit, I'm a sucker for good bread. As most of the times, I'm pretty much happy with a fresh, crusty slice of bread topped with hummus, or butter and sea salt. But sometimes I really feel like making a damn good sandwich! I didn't want the usual tomato, lettuce and some sort of spread or cheese sandwich. I was thinking about somthing moist and salad-like ... kinda like a tuna salad sandwich but minus the tuna.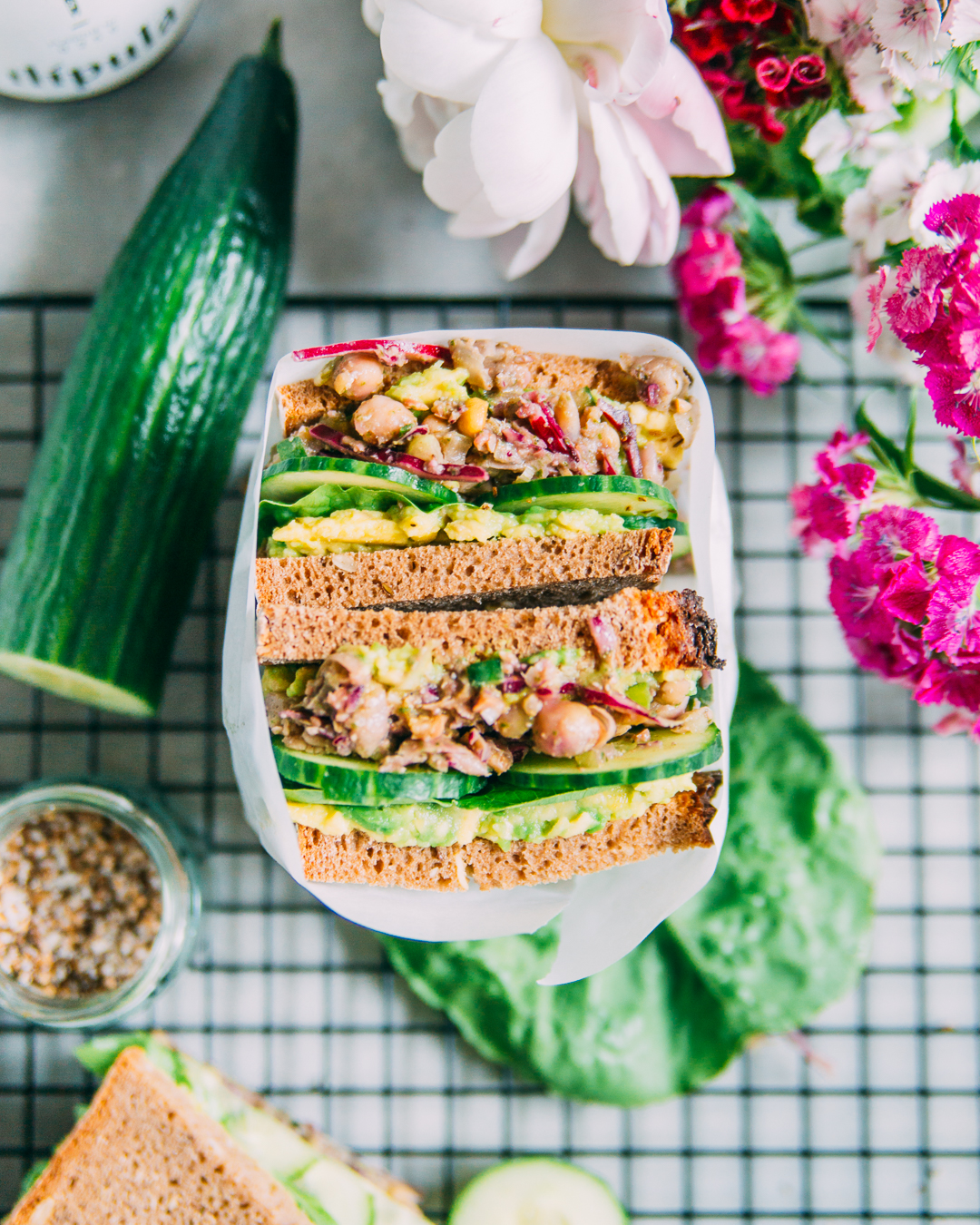 Since my pantry always holds some chickpeas, it was a no-brainer: Chickpea Salad Sandwich it is! I highly recommend always having chickpeas in the pantry. Not only they're super delish, they're packed with nutrients such as protein, fiber, iron, zinc, magnesium and calcium, just to name a few aaaand they are super versatile. Hummus, burgers, falafel, salads are just some yummy dishes you can make with chickpeas. But did you know, that you can even use the liquid from the chickpea can as well? It's actually called Aquafaba and you can use it like kinda like egg-whites. So the next time you make hummus, reserve the liquid, whip it up in a blender and make a vegan chocolate mousse, a vegan merengue oooor make vegan ice cream with it. Seriously, you won't believe how awesome this stuff is!!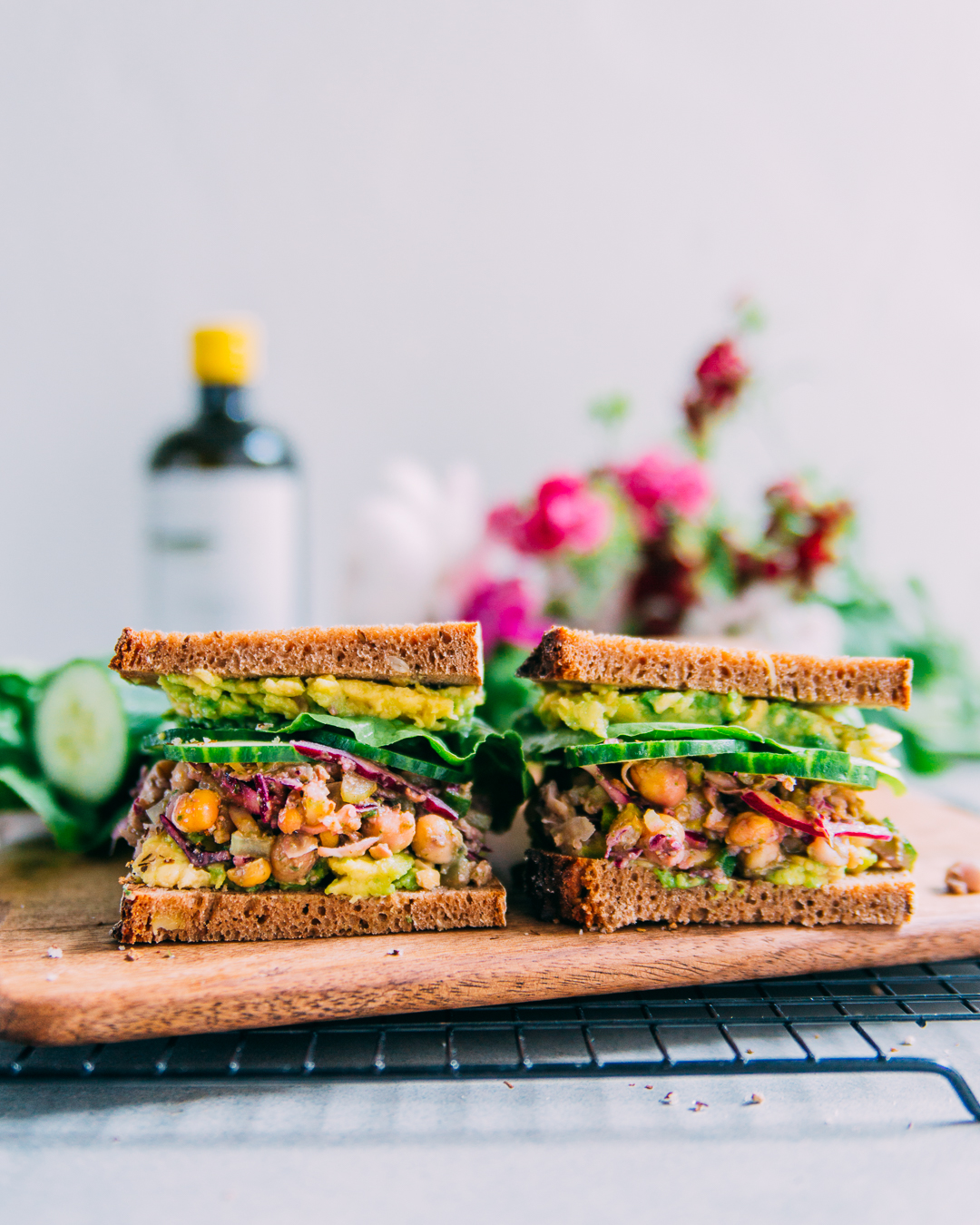 WHAT YOU NEED // makes 4 sandwiches
1 can chickpeas drained
1/4 - 1/2 small head of red cabbage thinly sliced or grated
1 clove of garlic grated
2 tsp cumin
1 tsp ground coriander
2 stalks green onions thinly sliced
1/2 cup parsley, cilantro or basil chopped
6-8 jalapenos chopped
2-4 dill pickles diced (depending on the size)
1 tbsp pickle juice
Juice and zest of 1 lemon
1 tbsp olive oil
1 tbsp dijon mustard
1-2 tsp agave or maple syrup or honey if not vegan
Salt & black pepper to taste
Couple drops of hot sauce (optional)
1 avocado smashed and seasoned with some salt & pepper
4 leaves of romaine lettuce
6 slices of cucumber for each sandwich
8 slices of organic rye bread or your favorite bread
HOW TO
Add the chickpeas to a bowl and roughly smash them with a fork. Add the rest of the ingredients - except bread, avocado, lettuce and cucumbers - and mix well.
Take each slice of bread and spread on some of that avocado smash. Start with the bottom slice of bread, add a dollop of the chickpea salad, layer with cucumbers and lettuce and top with another slice of bread. Tadaaaa! Enjoy!