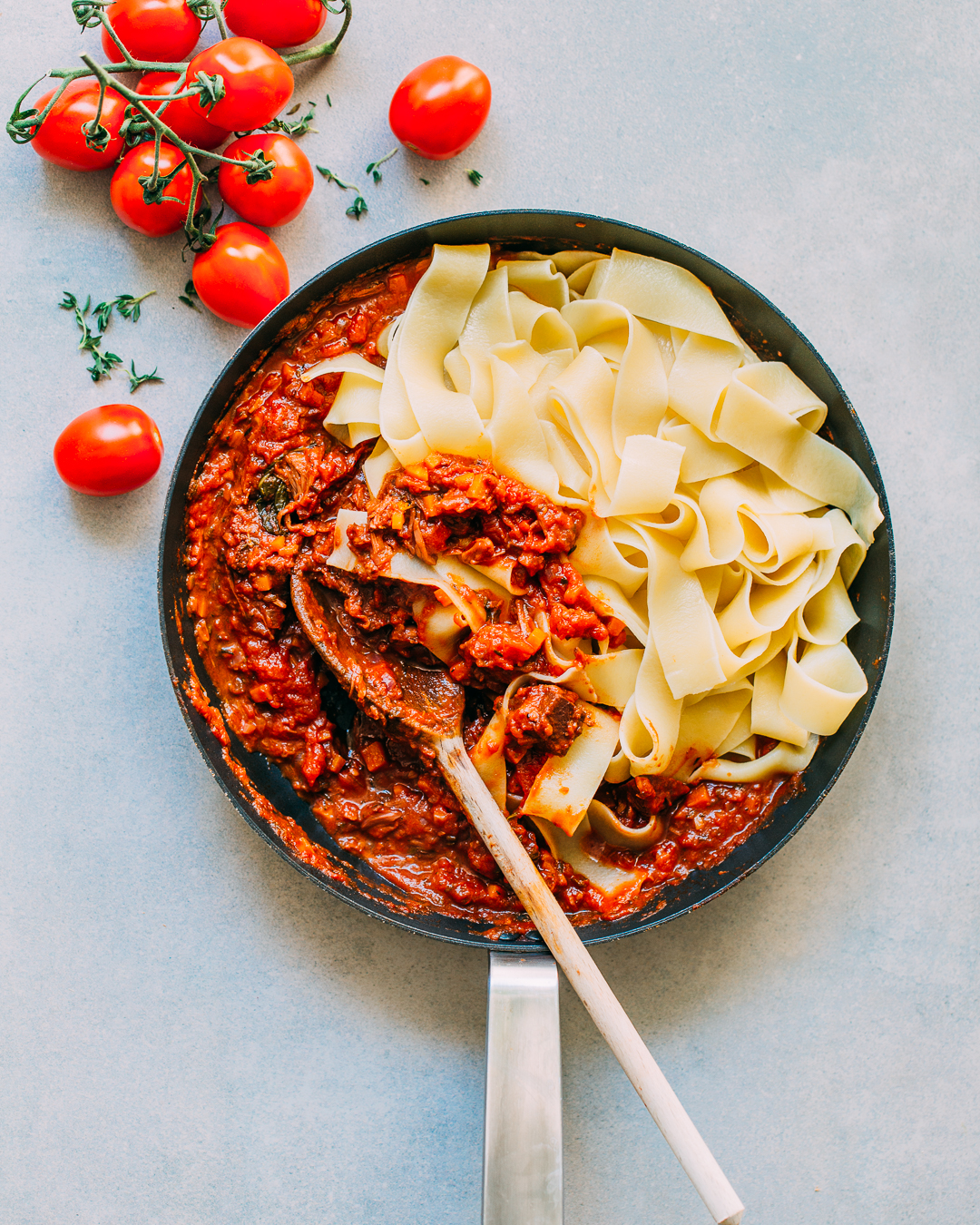 Does eating pasta also instantly make you feel at home? It's definetely one of my all time favorite comfort foods and why not make a vegan version of a traditional Italien meat sauce with thick and lush Parpadelle pasta?!
So how do we get that rich and thick vegan meat sauce? By using a fruit! You heard me right. We are using Jackfruit!! It's a delicious tropical fruit, that tastes creamy and custard like when ripe, but has a great fibrious texture and bascially no taste at all when used unripe. You can buy it fresh, canned or packaged like I did. No matter which one you use, you need to make sure to spice it up pretty good otherwise it might taste bland.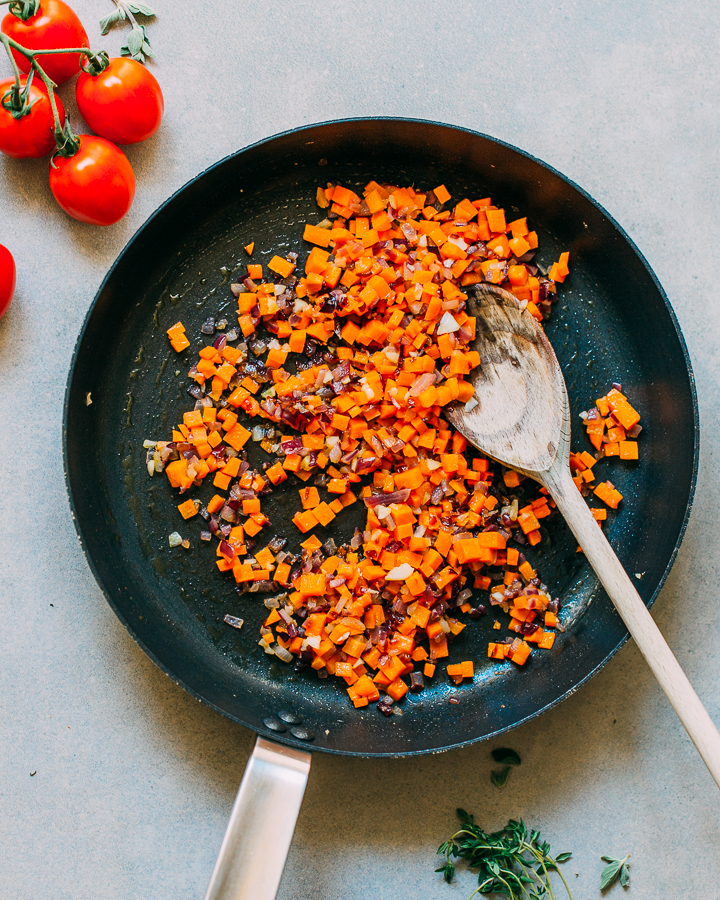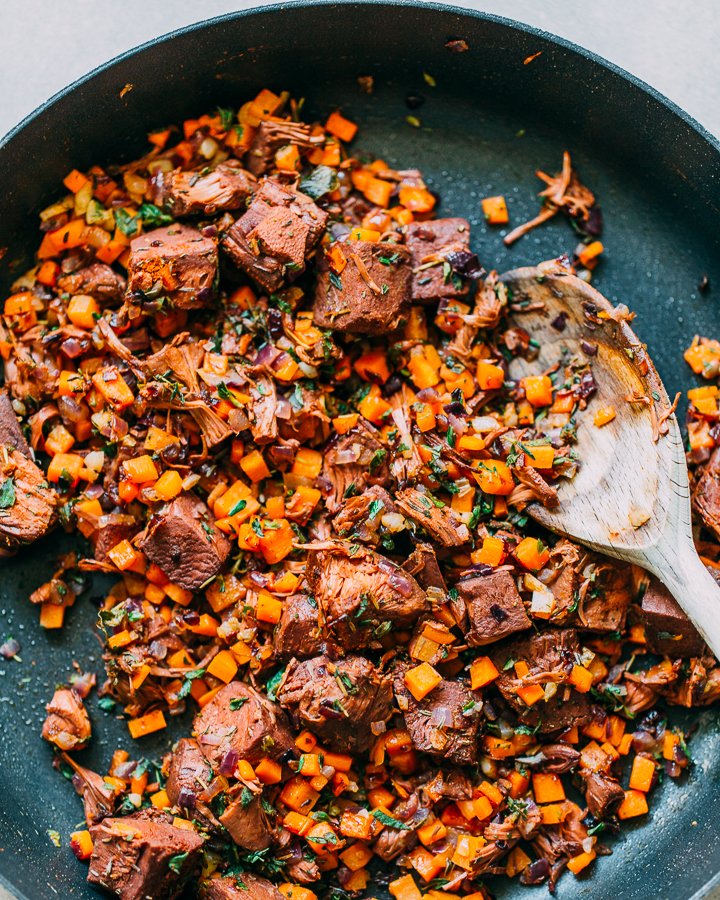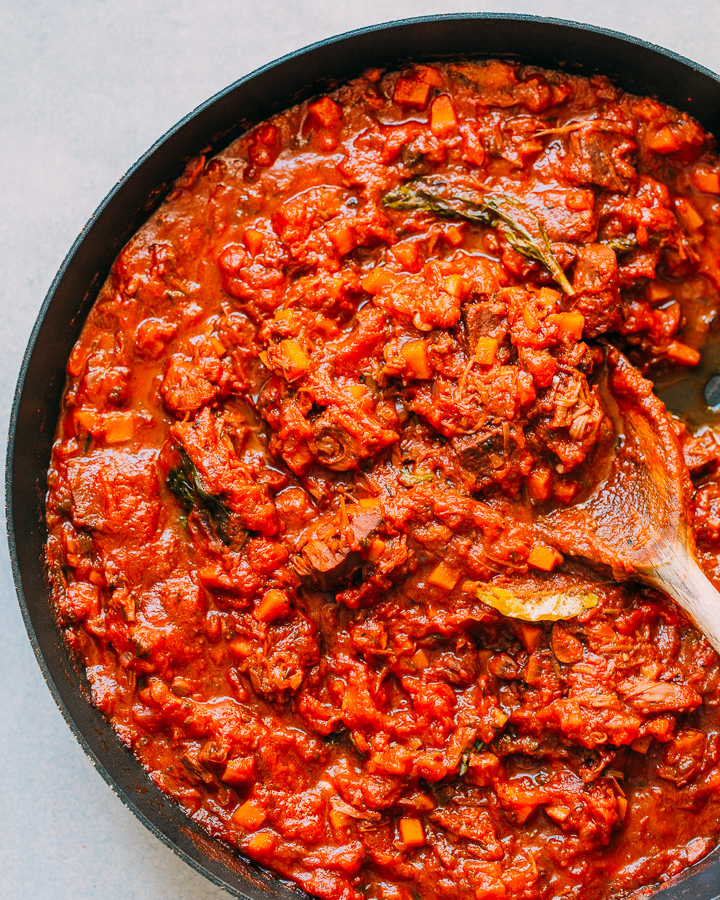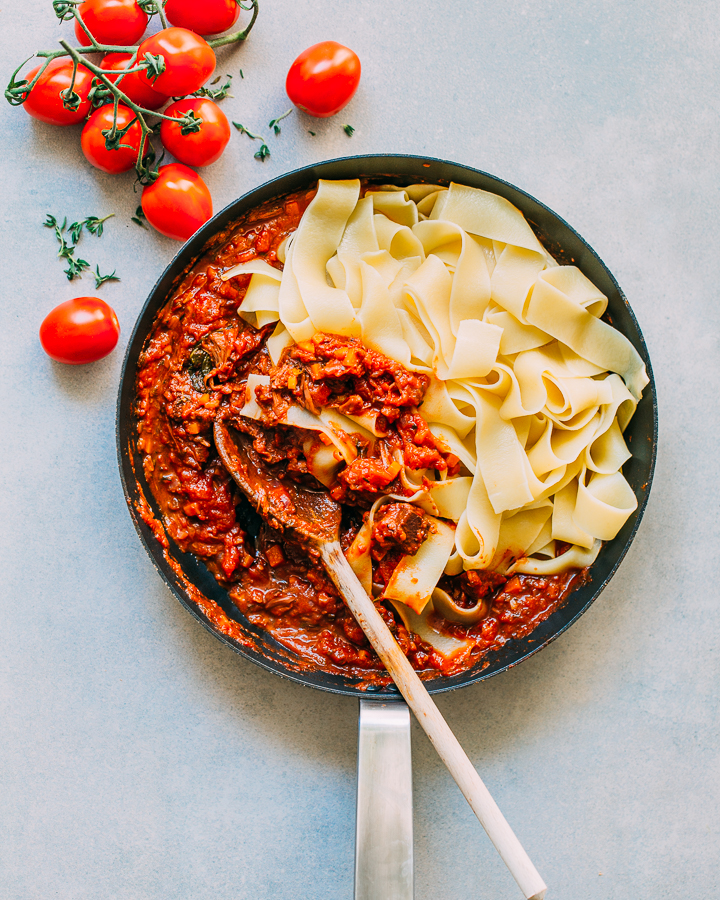 Prep time 10 minutes
Cooking time 40 minutes
Total time 50 minutes
Serves 2-3
Ingredients
200 gr precooked or canned Jackfruit

1 large red onion diced finely

1 glarge garlic clove minced finely

1 large carrot diced finely

1 tbsp tomato paste

2 tbsp mixed italian herbs

1 tbsp sweet paprika powder

1/4 tsp cinnamon

6 large whole basil leaves

60 ml dry red wine

2 bay leaves

1 large can vine ripe tomatoes or 2 small ones

1 tbsp tamari or soy sauce

1/2 tbsp dark balsamic vinegar

herb salt to taste

freashly ground black pepper to taste

300 gr parpadelle pasta

3 tbsp olive oil
Instructions
Heat the oil in a large pan and sauté the veggies on medium heat. After a couple minutes add the jackfruit pieces. Then add the tomato paste, spices and herbs, sauté for another minute and deglaze with the red wine and tomatoes. With a wooden spoon break apart the tomatoes a bit. Add the balsamic vinegar, tamari, herb salt and black pepper to taste, add the bay leaves and basil and let it simmer for 30 minutes on low. Discard the bay leaves before serving.

Cook the pasta "al Dente" according package directions and toss with the sauce. Keep some of the starchy pasta water to thin out the sauce if needed.

Serve the pasta in bowls, drizzle on some high quality extra virgin olive oil and add a few basil leaves and vegan parmesan – find the recipe for it here – or an extra touch.