If you have been following me for while now, you might know that I'm a sucker for banana bread and that I make lots of them. This one is probably one of my best ones. Please don't might me bragging, but you really need to try this!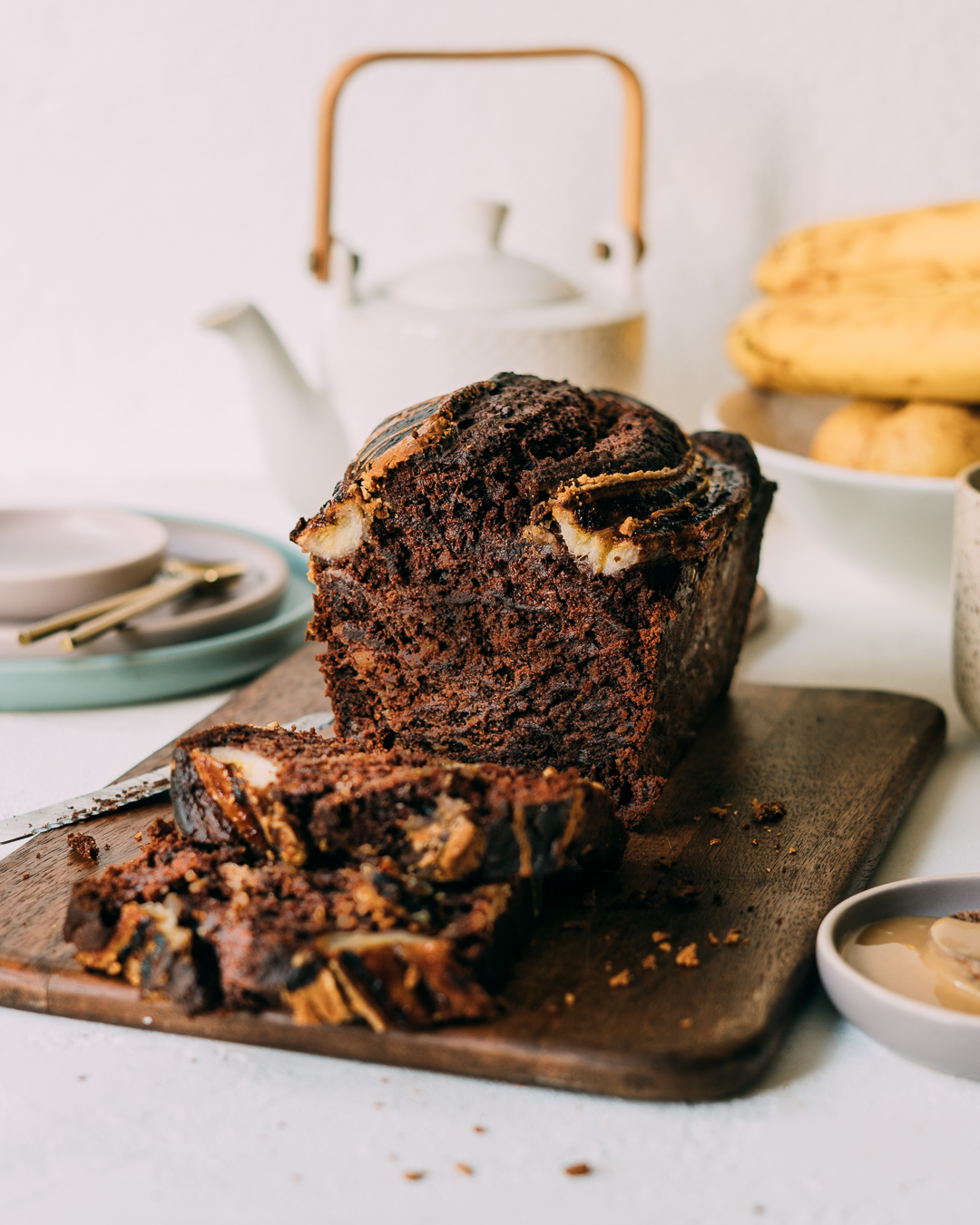 If you're not a fan of peanut buter, use a different nut butter instead or simply leave it out.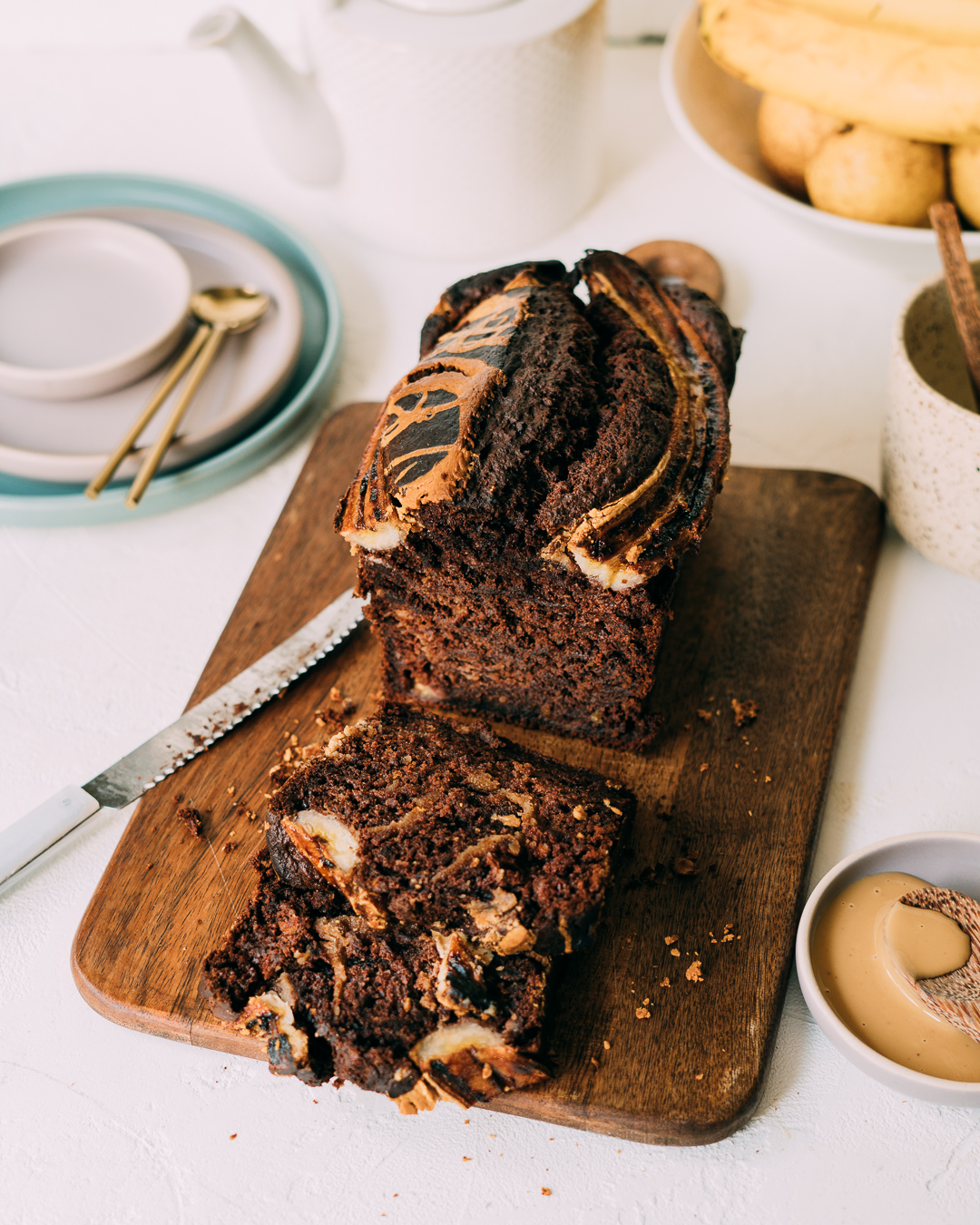 WHAT YOU NEED
1 1/2 cups organic spelt flour
1|2 cup cocoa powder
1 tsp baking soda
1 1/2 tsp baking powder
A pinch of sea salt
1 tsp vanilla bean powder
1|2 tsp ground tonka bean or cinnamon
1 tbsp apple cider vinegar
1|2 cup maple sirup
80 ml melted coconut oil
1 cup plantbased milk
2 large or 3 small ripe bananas mashed + 1 extra banana sliced lengthwise for the top
Peanut butter to taste for the inside and top
HOW TO

1| Mix all dry ingredients together in a bowl and set aside. To the mashed bananas add all wet ingredients, mix well and fold in the dry mixture.
2| Pour 1/3 of the batter into a greased loaf pan and add dollops of peanut butter on top and makes swirls, continue with another 1/3 batter and peanut butter, finish with the rest of the batter, make pb swirls on top, add the banana slices and bake at 190/200*C for 40-50 minute.