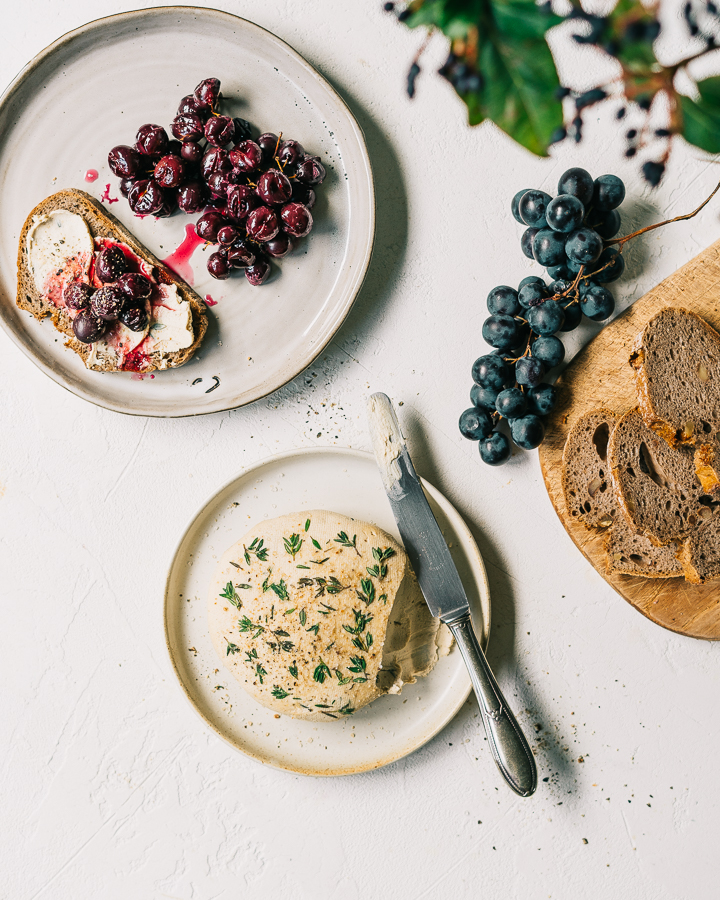 You've gone vegan and you miss cheese? The love for hummus is real and all the other store bought vegan spreads are bomb but you want to switch it up a bit? Then I have something for you! Super easy vegan lemon and thyme cheez!! it's cheezy, it's spreadable and all you need is a blender, a sieve, a cheezcloth (or any other thin cloth) and a little bit of patience.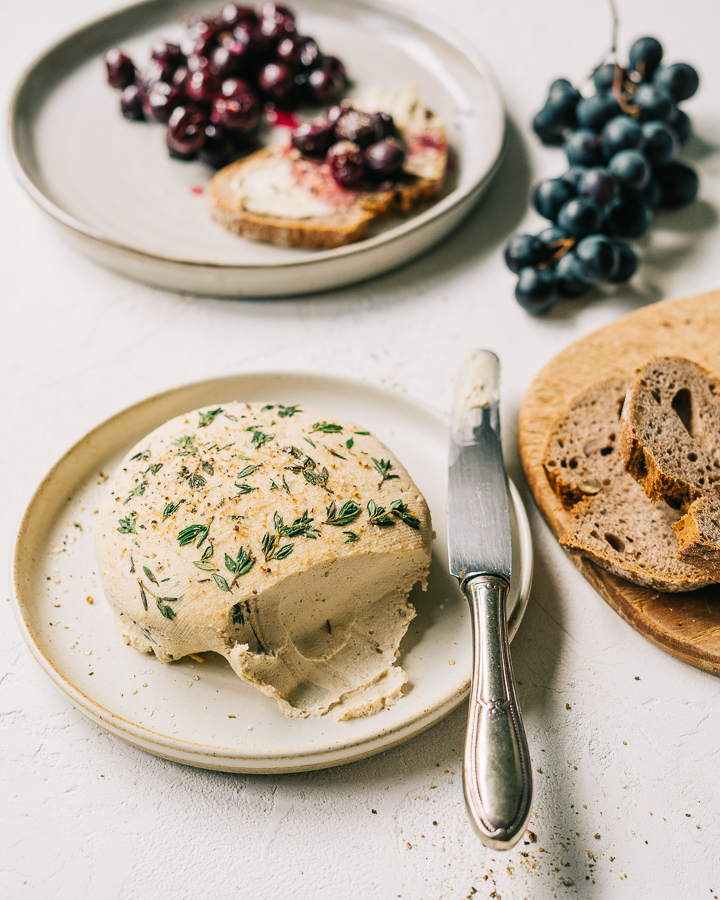 The best part about this recipe is that you can make it into your own version by just changing up the extra ingredients: instead of lemon and thyme add some sage and cranberries, garlic and basil, sundried tomato or different kinds of ground peppers. I think the options are endless here! If you feel like a Provence inspired cheez served with grilled peaches, try this recipe right here.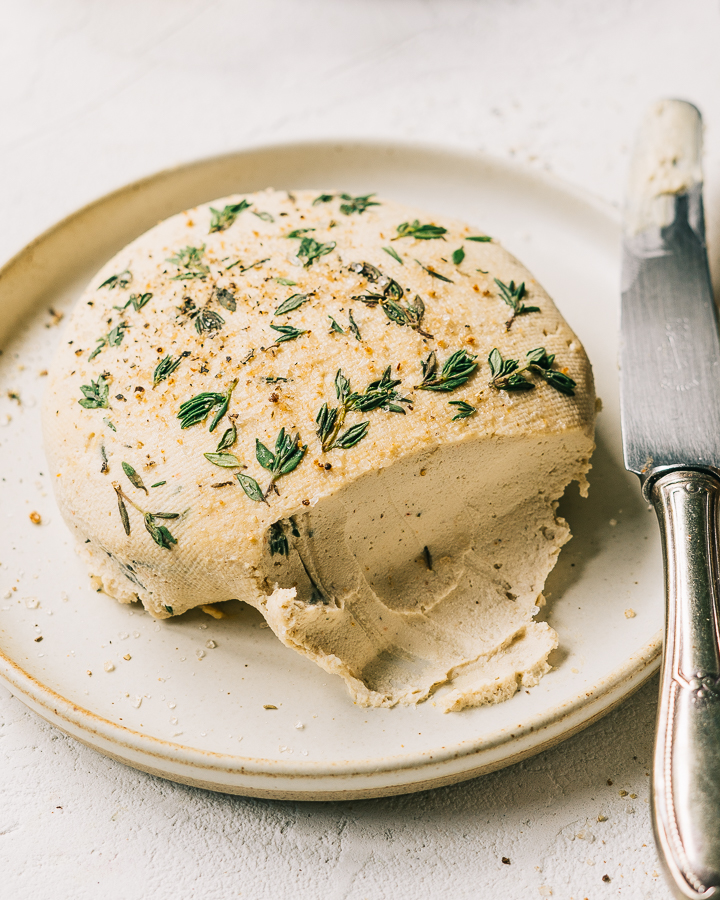 Let's get started on the cheez because it will need some time to make and rest.
WHAT YOU NEED
1 c raw cashews – soaked over night
3-4 tbsp nutritional yeast
1|2 tsp (lemon) salt

2 tbsp lemon juice
1 tbsp organic lemon zest

1 tsp apple cider vinegar
2-3 tbsp chopped thyme
1 tsp chopped garlic – optional
freshly ground black pepper to taste
2-4 tbsp water – or more until you get the blender going.

More thyme and (lemon) salt for the top
1 medium size sieve
1 medium size bowl or pot
1 cheese cloth, thin kitchen towel or linen cloth
High speed blender
HOW TO
1| Throw the soaked cashews, nutrional yeast, lemon juice, garlic, salt and water into a food processor and blend until very smooth. You might need to add more water for the right consistancy – it's better to add the least amount of water – and adjust the seasonings to your taste. Add the chopped thyme and the lemon zest and mix until combined.

2| Line a small sieve with a cheese cloth or kitchen towel, put the creamy cashew mixture in into it, twist the cloths ends tightly and tie with a rubber band. Put the sieve on top of a bowl and let it rest in the fridge at least over night.
3| The next morning/ day carefully unwrap the "cheese" from the cloth, put it on a cutting board and possibly reshape it. You can shape into a ball or oval. Add the extra thyme and salt on top and serve as is or with roasted grapes.