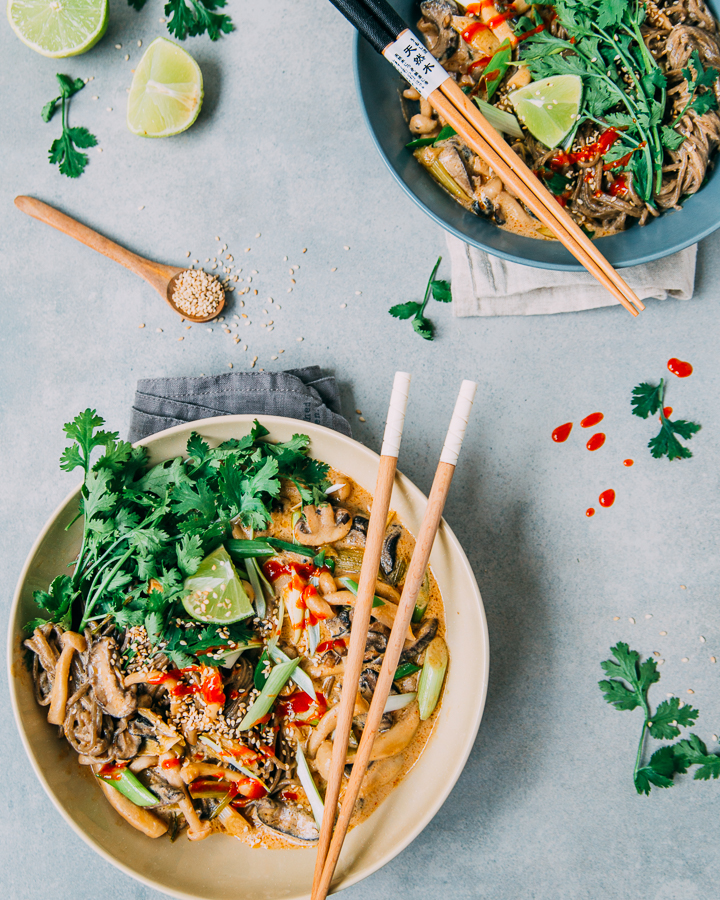 I was having one of those days, where my craving for creamy noodles collided with my craving for asian food. So I decided to let them! And guess what, it turned out like it was ment to be and so these creamy miso and mushroom soba noodles were born.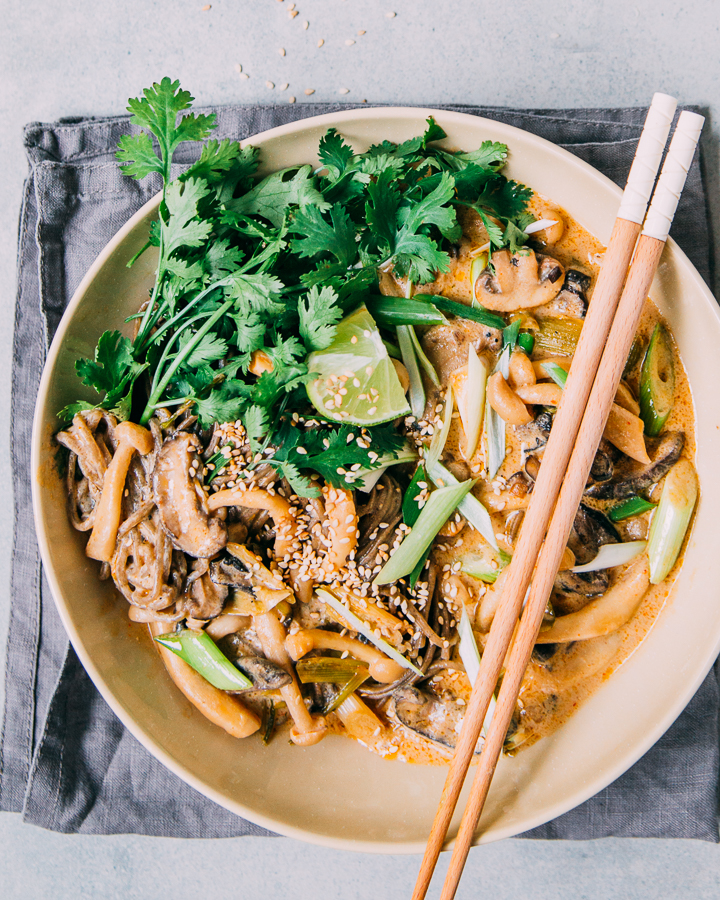 If you've had a creamy miso ramen before and you liked it, you will love this! It's creamy from the coconut milk, earthy and "meaty" from the mushrooms and savory, salty with a hint of sweetness from white miso. And since miso is made from fermented soy beans, it's also a gift for your gut!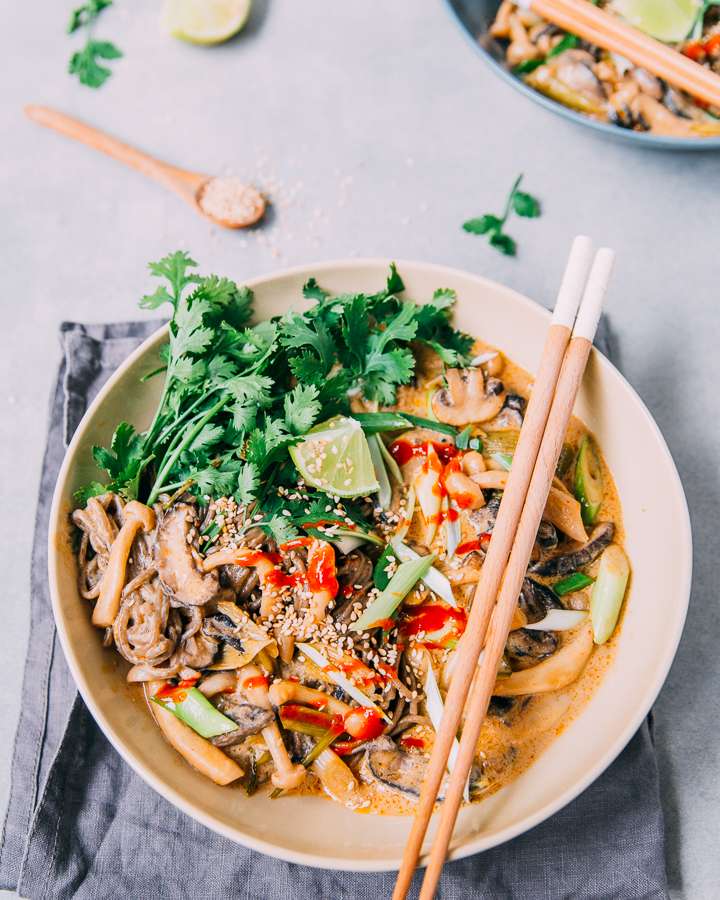 WHAT YOU NEED - serves 2:
150 gr shiitake mushrooms sliced
150 gr shimej mushroms whole

100 gr small button mushrooms sliced
2 stalks spring onions roughly chopped, 2 stalks finely chopped

1 clove garlic crushed and chopped

1/2 Tbsp grated ginger or 1 tsp ginger powder
1 1/2 Tbsp white miso paste
1 Tbsp tamari or soy sauce
1 tsp rice syrup or maple syrup 
1| Heat the coconut oil in the pan and add the roughly chopped green onions, chopped garlic and ginger and sauteé for a 1-2 minutes at medium temperature. Add the mushrooms and keep cooking for 5 minutes or until cooked through and they have a light brown color. Add the miso, tamari or soy sauce, siracha, sweetener of choice, sesame oil and gelaze with the coconut milk. Lower the heat and let simmer for 10 minutes on medium low heat.
2| Meanwhile cook the soba noodles according to the package, drain and add to the sauce. Toss and add the lime juice, finely chopped green onions, chopped cilantro and sesame seeds. Serve immediately!