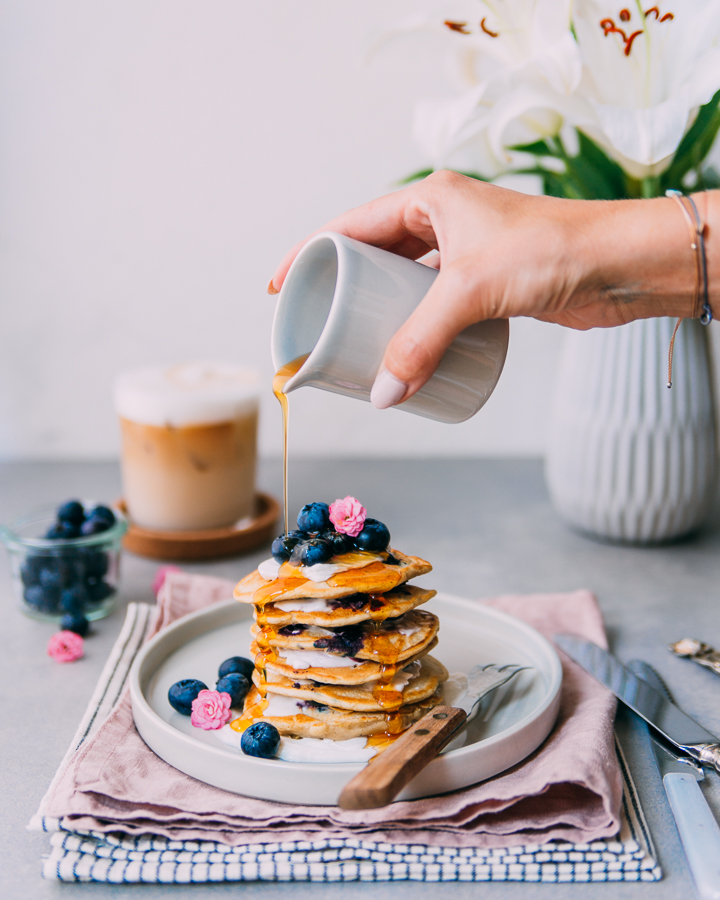 I had been craving blueberry pancakes, so I decided to make them for breakfast this sunday. While I was prepping the ingredients, I thought that lemon would also be a great addition. And then cream cheese came into play and I instantly knew, that these pancakes would be a winner. Little did I know, that they would taste like "buttermilk" pancakes. Guys, seriously, these babies are so good!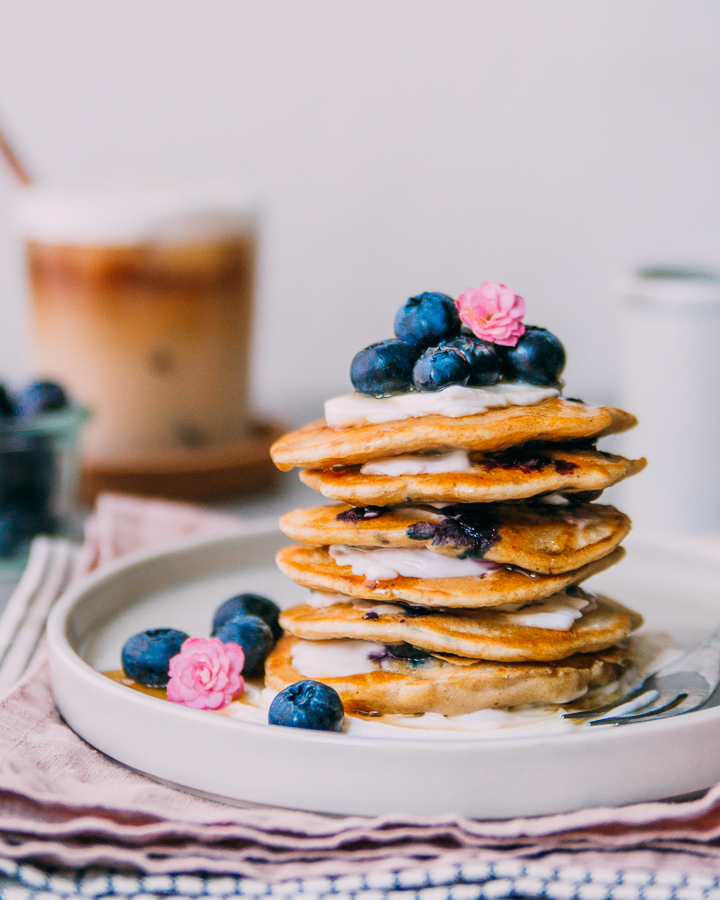 Fluffy, fruity, lemony, creamy, sweet and comforting! Yeah, that's the best way to describe these lemon blueberry "buttermilk" pancakes. If you're asking yourself, what I used, to make them taste like buttermilk, I can only tell you: it kind of happened by accident. And that is so typical me in recipe creating. I've always loved
to try new things and I think it's the combination of lemon and vegan cream cheese, that resembles the taste of buttermilk. So try getting out of your comfort zone, try new flavors and combine different ingredients. You might come up with something really great!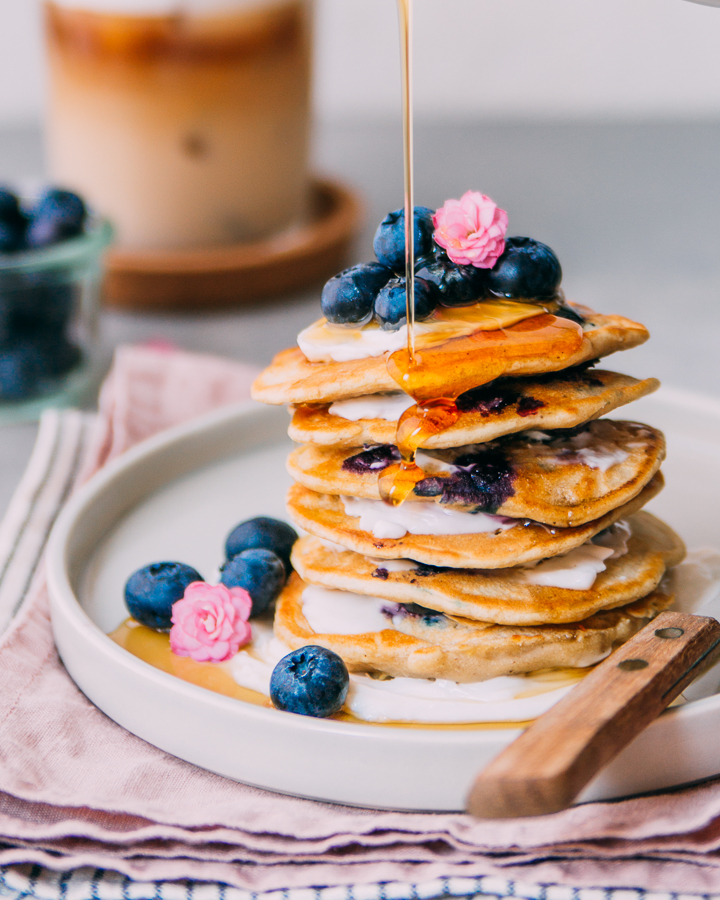 WHAT YOU NEED – serves 2-4:
1 1/2 cups organic spelt flour
1 cup oat milk
1 tsp baking powder
1/2 tsp baking soda
1 vegan egg – 1 tsp egg replacement or flax meal mixed with 50 ml water and let set for 5 min
1 Tbsp lemon juice
Zest of 1 organic lemon
1 cup blueberries
1 Tbsp maple syrup
1/4 tsp vanilla powder
a pinch of cardamon powder
Pinch of salt
coconut oil for cooking
HOW TO:
1| Mix all wet and all dry ingredients in two separate bowls. Make sure to run the flours through a sieve, so your batter doesn't get lumpy. Then add the wet ingredients to the dry ones and fold until it forms a smooth batter. Fold in the blueberries. Don't overwork the batter, so your pancakes get nice and fluffy.

2| Grease a preheated non stick pan with coconut oil, slowly add 3-4 portions of the batter. Flip them once bubbles have formed on top of the pancakes. Use two pans, so you finish the pancakes faster.

3| Smother each pancakes with vegan cream cheese, stack them and serve with more blueberries and maple syrup.