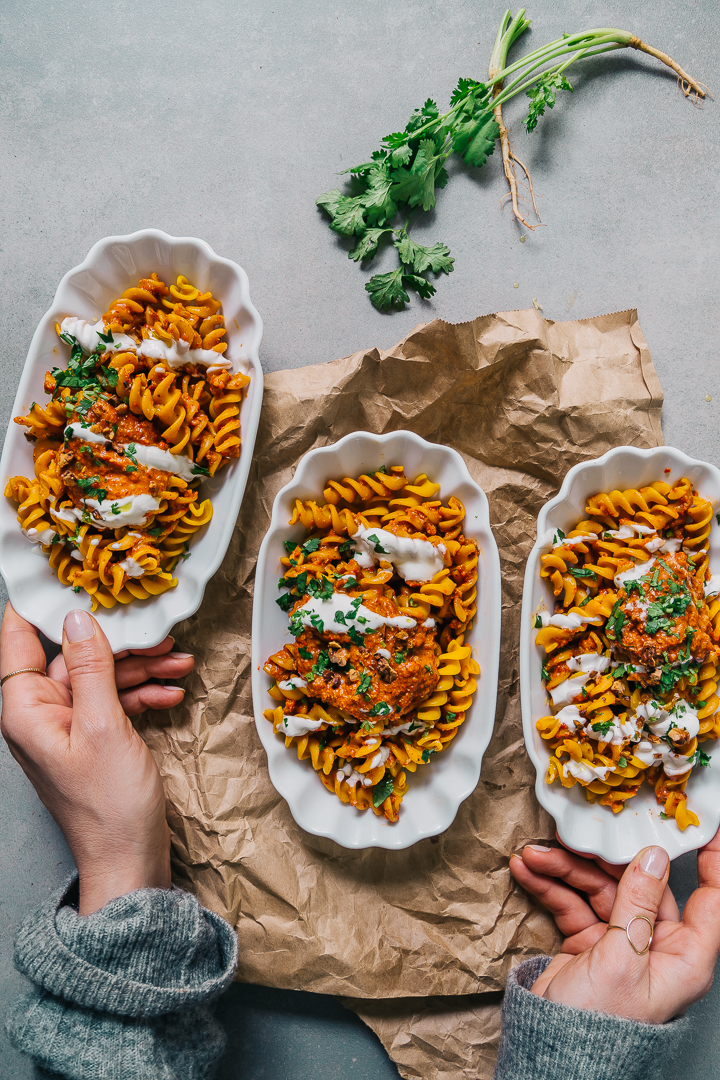 Nowadays most of our lives basically happen on the go. Everyone is so busy but why let that make us forget about ourselves?! Instead of grabbing that ready made super-market meal in a plastic container or eating at the near by restaurant for the third time in a week, take 10-15 minutes to make a genius pasta dish for dinner and have leftovers to take to work with you the next day! How does that sound? Doable, right?!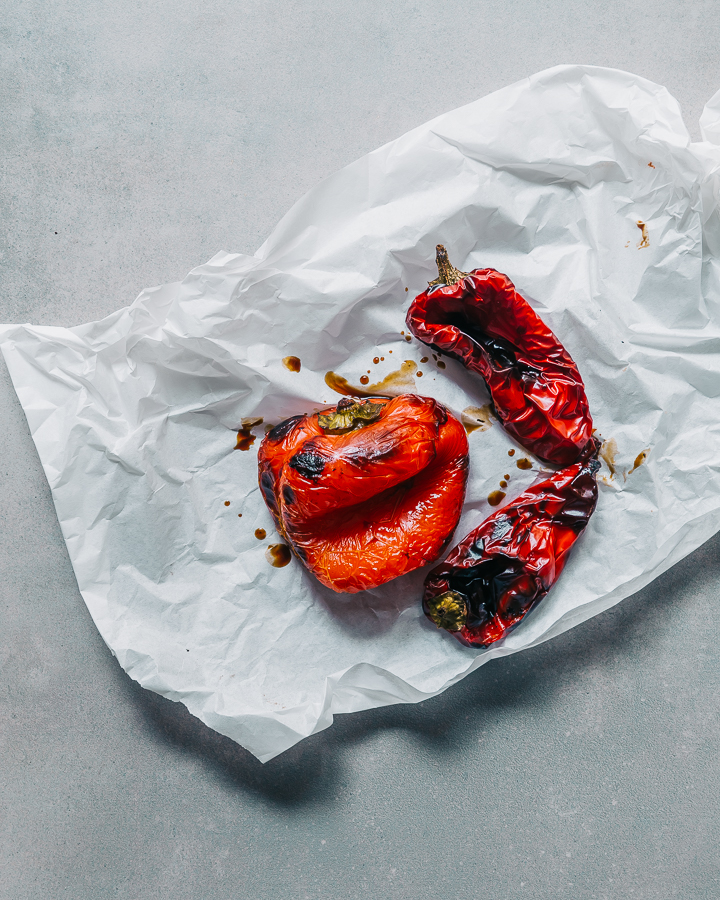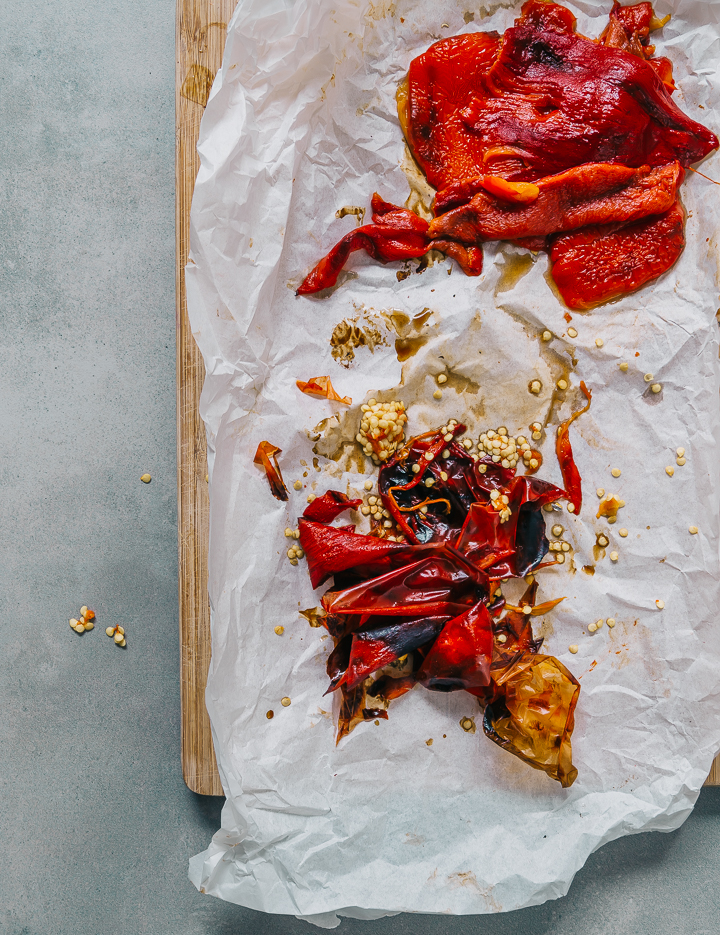 First you need to make a decision on wether you want to roast your own peppers or use store bought. If you roast them yourself, you need about 30 minutes of extra prep time. Otherwise the dish only needs 10 minutes and it's served! I roasted my own peppers on a sunday afternoon and used them the next day for the pesto. Just roast, peel, get rid of the seeds and store them in an air tight container in the fridge. You can even make a bigger batch, put them in a jar, add a few garlic cloves, a couple bay leaves, fresh thyme and cover everything with a light olive oil. This will stay fresh in the fridge for at least one week.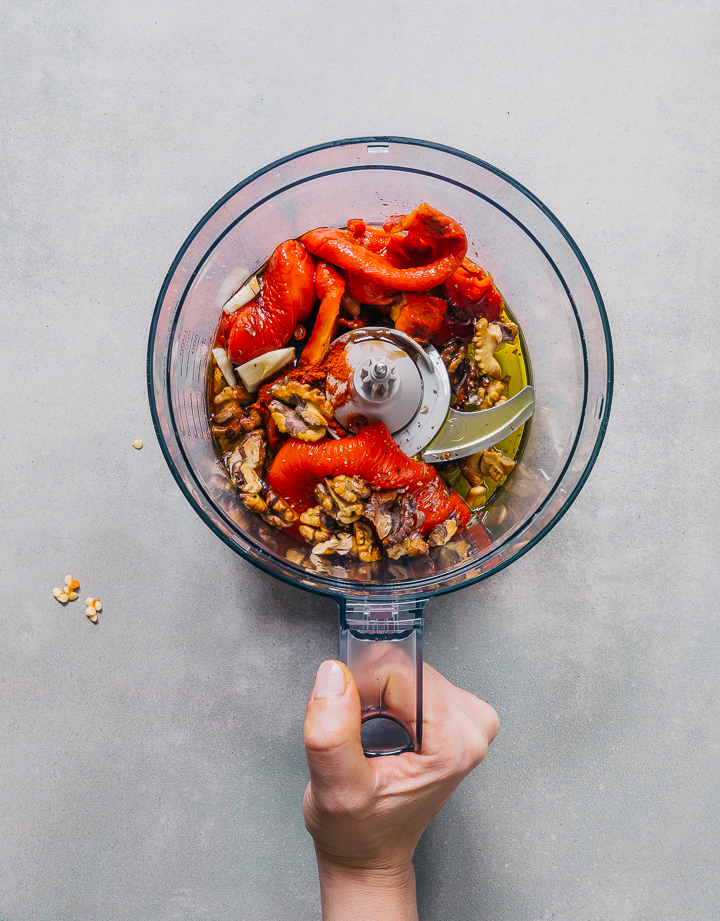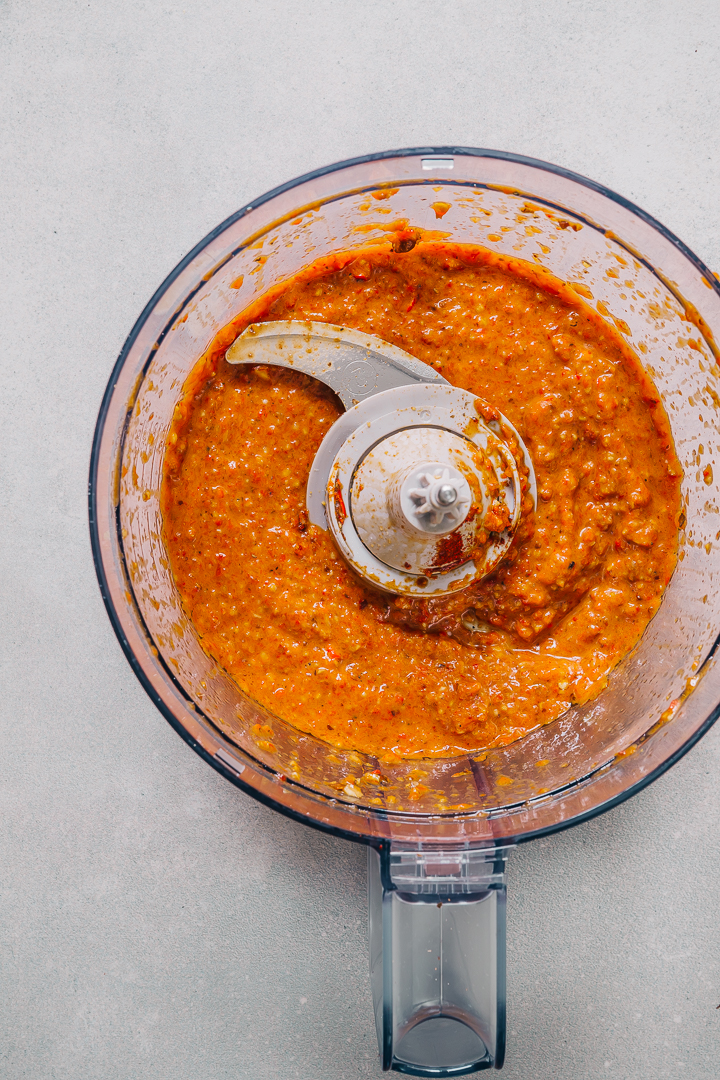 The roasted peppers are the base of this spicy and hearty pesto with Turkish flavors. Roasted walnuts, pomegranate molasses, smokey paprika and cumin complement the roasted peppers just so well that I will promise that this will be your new favorite vegan pasta topping! Add a dollop of it next time to your favorite sandwich or dip baked potato wedges in it! You will just love this yummy and versatile pesto!
I wanted this dish to be super delicious, healthy and also filling. So instead of using regular wheat pasta, I tried these turmeric red lentil fusilli which I got from a dear foodie friend, who just recently launched her own organic, vegan + gluten free pasta line Planet Plant-Based. Legume pasta contains much more fiber than wheat pasta. It regulates our insuline levels, so we don't get hungry fast and the fiber also immensely benefits the digestive system. And we all know how crucial digestive health is to an overall healthy body.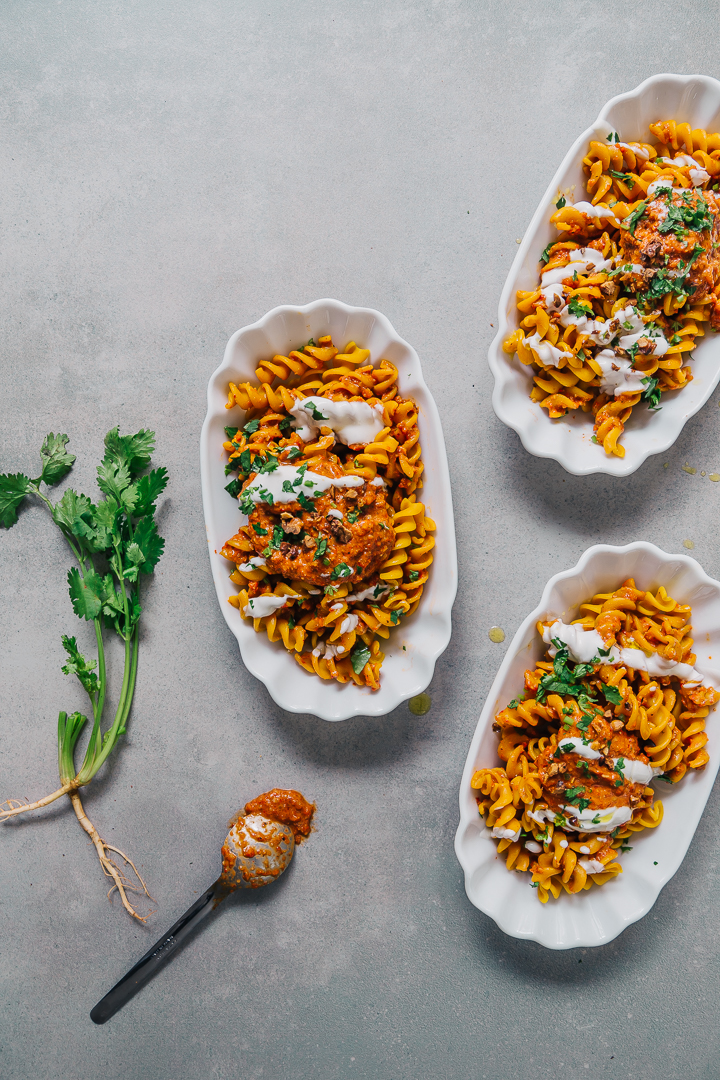 WHAT YOU NEED – Serves 2-3
2 roasted red peppers, peeled and seeded
1-2 Tbsp pomegranate molasses
2-3 tbsp plantbased or regular but good quality yoghurt
2-3 tbsp cilantro roughly chopped
HOW TO
1. Bring water to a boil for the pasta. Cook them according to package directions. Legume pasta cooks much faster than reuglar pasta, so keep that in mind. Meanwhile make the pesto.
2. In a food processor mix together all of the ingredients above, minus the fusilli, yoghurt and cilantro.
3. Strain the fusilli once al dente [with a good bite] and immediately mix with the pesto, leaving about 1 tbsp per serving for the top. Add an additional dollop of pesto on top, drizzle yoghurt to taste [about 1 tbsp per serving] and garnish with roughly chopped cilantro.