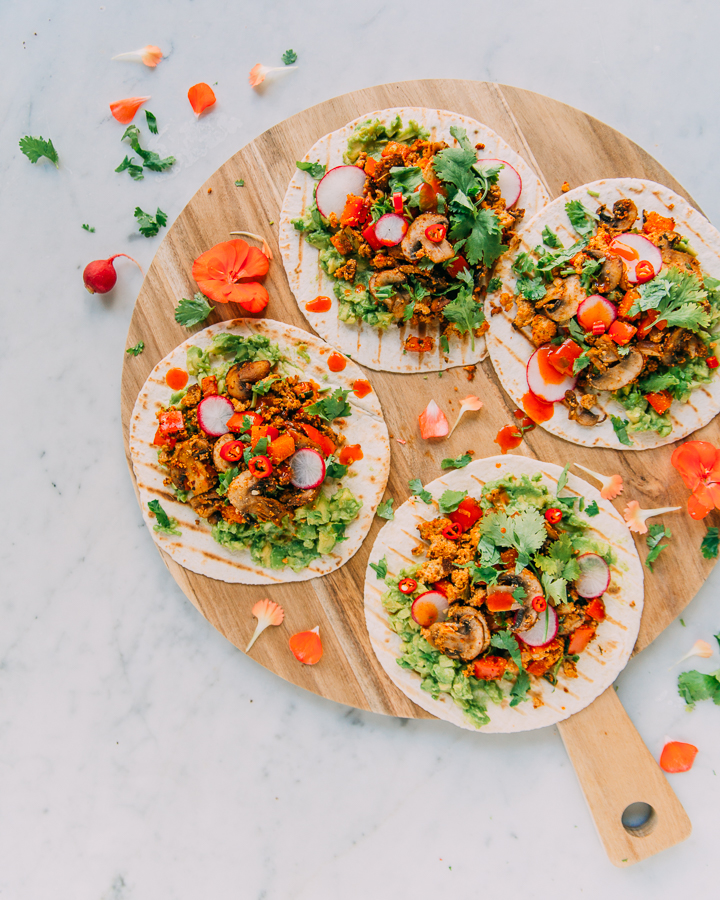 I love a good savory breakfast and I love tacos. So let's have some delicious and healthy vegan breakfast tacos. And if you like mexican food as much as I do, then you'll have most ingredients in your fridge and pantry, so you can whip these up often and in no time.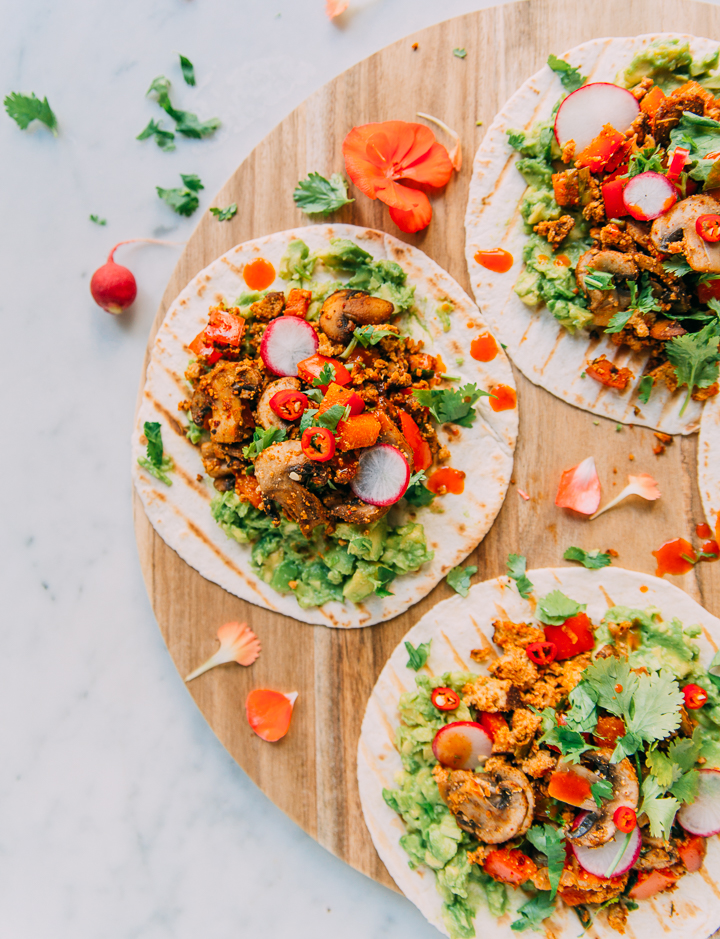 I basically always have smoked tofu in my fridge, because it's one of my favorite meat replacements. It's flavorful, smokey and salty. I use it for scrambled tofu, tacos, chili and bolognese. So much better than regular tofu! And for the spices, I recommend bying a few good chili powders like ancho and chipotle to always have at hand for a good mexican feast. I also love smoked paprika, because it's not hot but gives hearty dishes such a deep flavor. Cumin powder and a few other easy peasy ingredients, and we can get this breakfast fiesta started!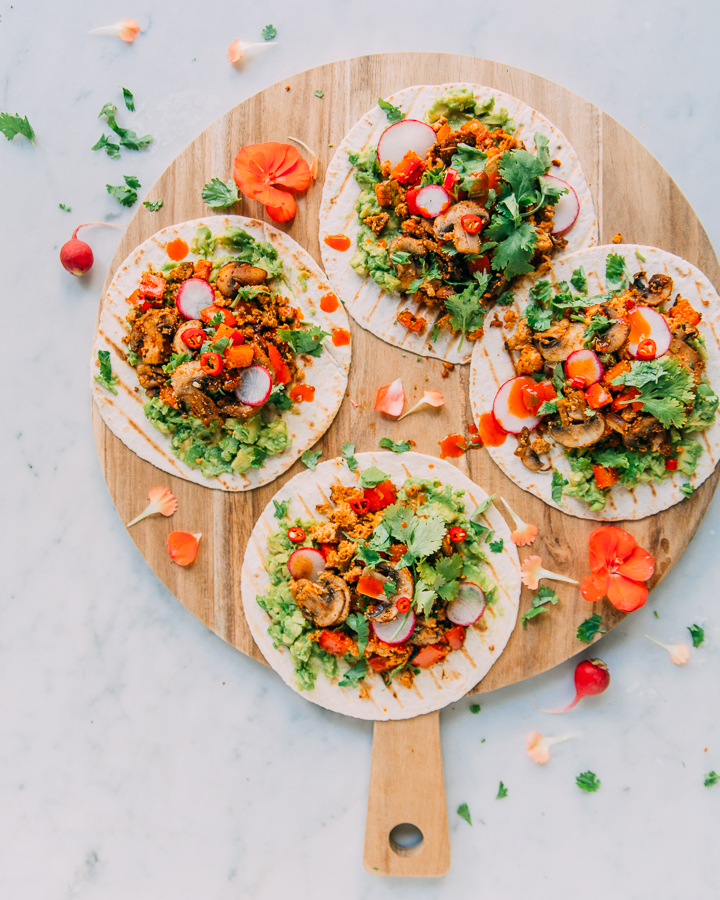 VEGAN BREAKFAST TACOS
WHAT YOU NEED - makes 6 tacos
1 block of organic smoked tofu smashed with a fork
1 small red bell pepper diced fairly small

2-3 stalks of green onions chopped
150 gr brown button mushrooms thinly sliced

1 tbsp olive oil
1|2 tsp ancho chili powder
1|2 tsp chipotle chili powder
1 tsp cumin powder
1 tsp smoked paprika powder
salt + pepper to taste
juice of 1|2 a lime and more for serving [optional]
1 small bunch of cilantro chopped
1 red thai chili thinly sliced [optional]
1 large avocado smashed with a fork
6 small soft tortillas of choice [organic, whole wheat, gf, corn]
HOW TO
1| Heat up a cast iron or regular pan and add the oilive oil. Start frying up the mushrooms, peppers, tofu [smashed with a fork, so it resembles the size of ground beef or scrambled eggs] and green onions together for 5 min. Stiring regularly.
2| Meanwhile smash the avocado, season with salt + pepper and set aside.
3| Add the spices to the tofu, veggie mix and cook for another 1-2 min. Take off the heat, add the lime juice and the chopped cilantro.
4| On a hot grill pan, grill up the tortillas for about 10-20 sec. on each side.
5| Add a couple tsps smashed avo to each tortilla, add some tofu veggie mix and finish of with more cilantro, chili, lime and your favorite hot sauce.
ENJOY!!!