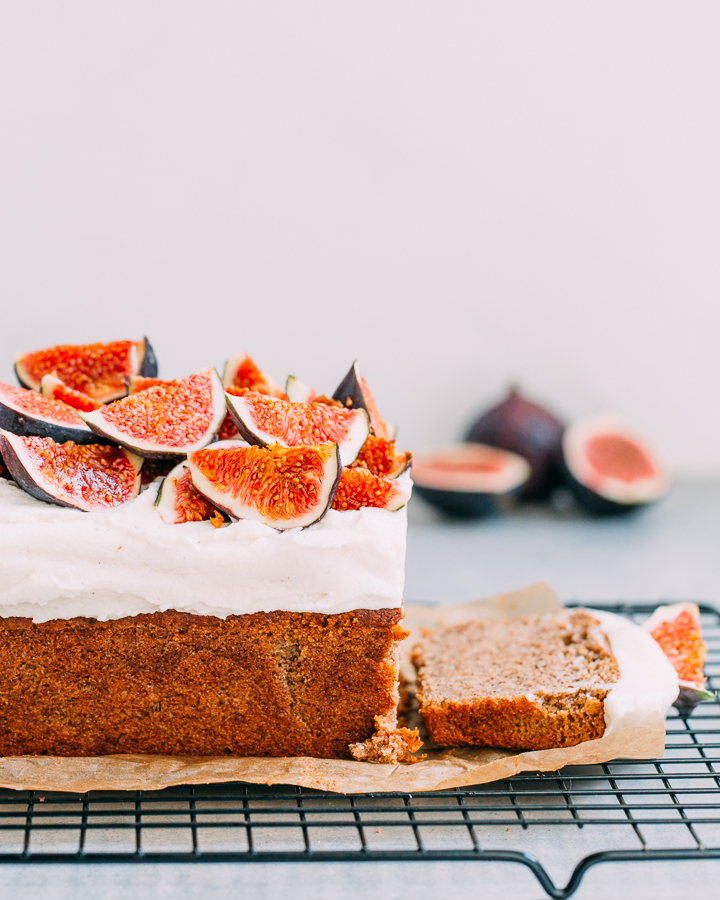 One of my all time favorite spice blends is Chai spice! It's cosy, sweet, fragrant and spicy at the same time. So I tend to add it to many sweet dishes, like pancakes (check out my delicious CHOCOLATE CHAI PANCAKES recipe), porridge, chia pudding, cookies, muffins and of course cake!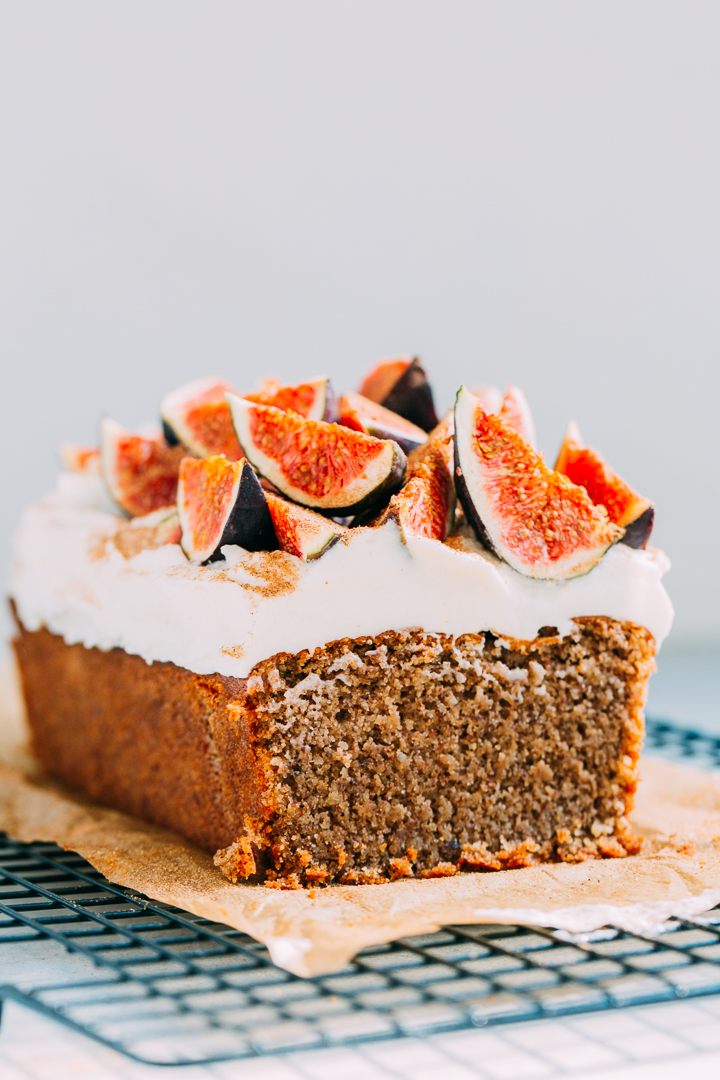 Chai Masala – which basically means "tea spice blend" – is originated in India and contains a whole list of warm fall/ winter spices like cinnamon, cardamom, ginger, nutmeg, clove, black pepper. It's traditionally used for making a tea drink with milk but I think it's so brilliant in flavors, that it should be used in many other ways.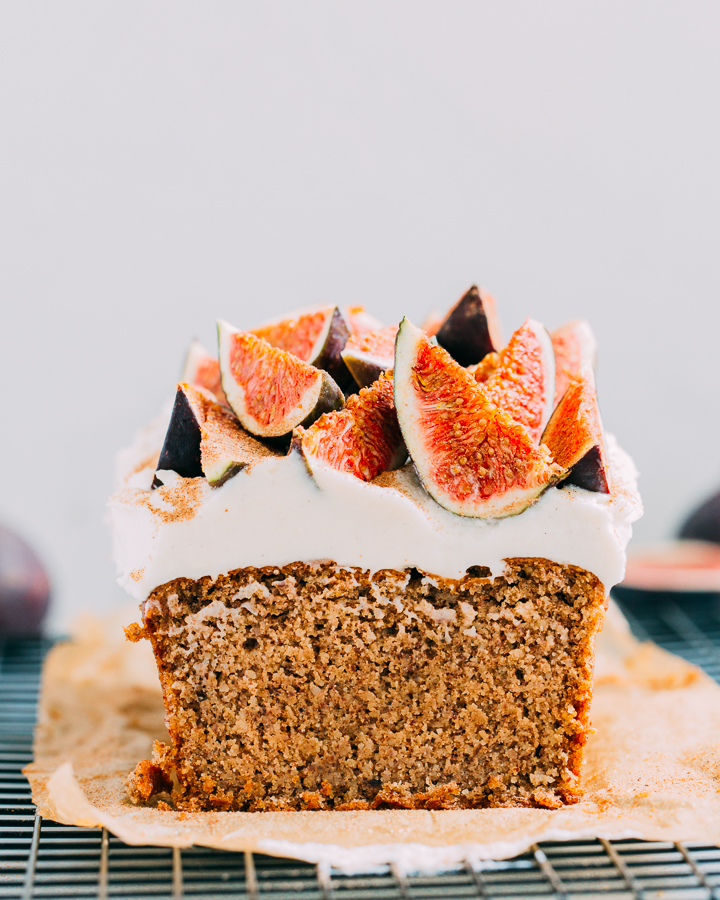 So let's get started on this delish almond cake spiced with chai and topped with a cream cheese frosting and fresh figs… mmmh yum!
Makes one small loaf pan
Ingredients
For the cake:

200 gr (2 cups) almond meal/ ground almonds

100 gr (1/2 cup) spelt flour – or use a gf flour blend/ buckheat flour to make it gluten free

2 flax eggs (2 Tbsps flax meal mixed with 100 ml water) or vegan egg replacements

80 ml coconut oil melted

100 ml maple sirup

2 heaping tsps chai masala spice blend – adjust to your own taste. I like a lot of spice!


100 ml strongly brewed chai tea (just the chai tea bags, no milk)

50 ml plantbased milk

1 1/2 tsps baking powder

1/2 tsp baking soda (natron)

1 Tbsp lemon juice

1/2 Tbsp lemon zest
For the frosting:

150 gr vegan cream cheese – I use an almond base one


150 gr vegan butter

3-4 tbsp powdered sugar


1 Tbsp maple sirup

1 Tbsp lemon juice

1 tsp chai masala spice blend (optional)
Toppings:

4-5 fresh figs

Chai Masala spice blend – optional
Instructions
Preheat the oven to 180°C and line a small loaf pan with parchment paper.

In two separate bowls combine all dry and all wet ingredients. Mixing the wet very well and then adding it to the dry ones. Fold gently until well combined, but don't overwork it.

Add the batter into your loaf pan and bake for 35-45 minutes or until a wooden pick comes out fairly clean. You don't want the cake to be too dry. Let cool for a bit and then take it out of the loaf pan and let it cool completely on a rack.

Meanwhile make the frosting by mixing the cream cheese and the butter. Then add the sweetners and at the end the lemon. Make sure it's nice and whipped, then let it get firmer in the fridge until your cake is cooled and ready to be frosted.

Slice the figs into any shape you like, I quartered them and then top the frosted cake with them. Finish the cake with a dusting of chai spice if desired and dig in!